Library Newsletters
Holocaust Memorial Day 2023
Jewish writers were the main feature of the library's commemoration of Holocaust Memorial Day. The book display included authors, some well-known, such as Daniel Handler (aka Lemony Snicket), Morris Gleitzman (Once series) and others possibly not so well-known; such as Elie Wiesel, author of the moving memoir, Night, the highly acclaimed and regarded by many as one of the great works of Holocaust fiction.
Fiction also featured greatly in this year's HMD quiz. Entrants were tasked with finding answers about specific fiction titles by Jewish authors, characters and related events from resources on the library shelves, the Holocaust book box and the new school library catalogue.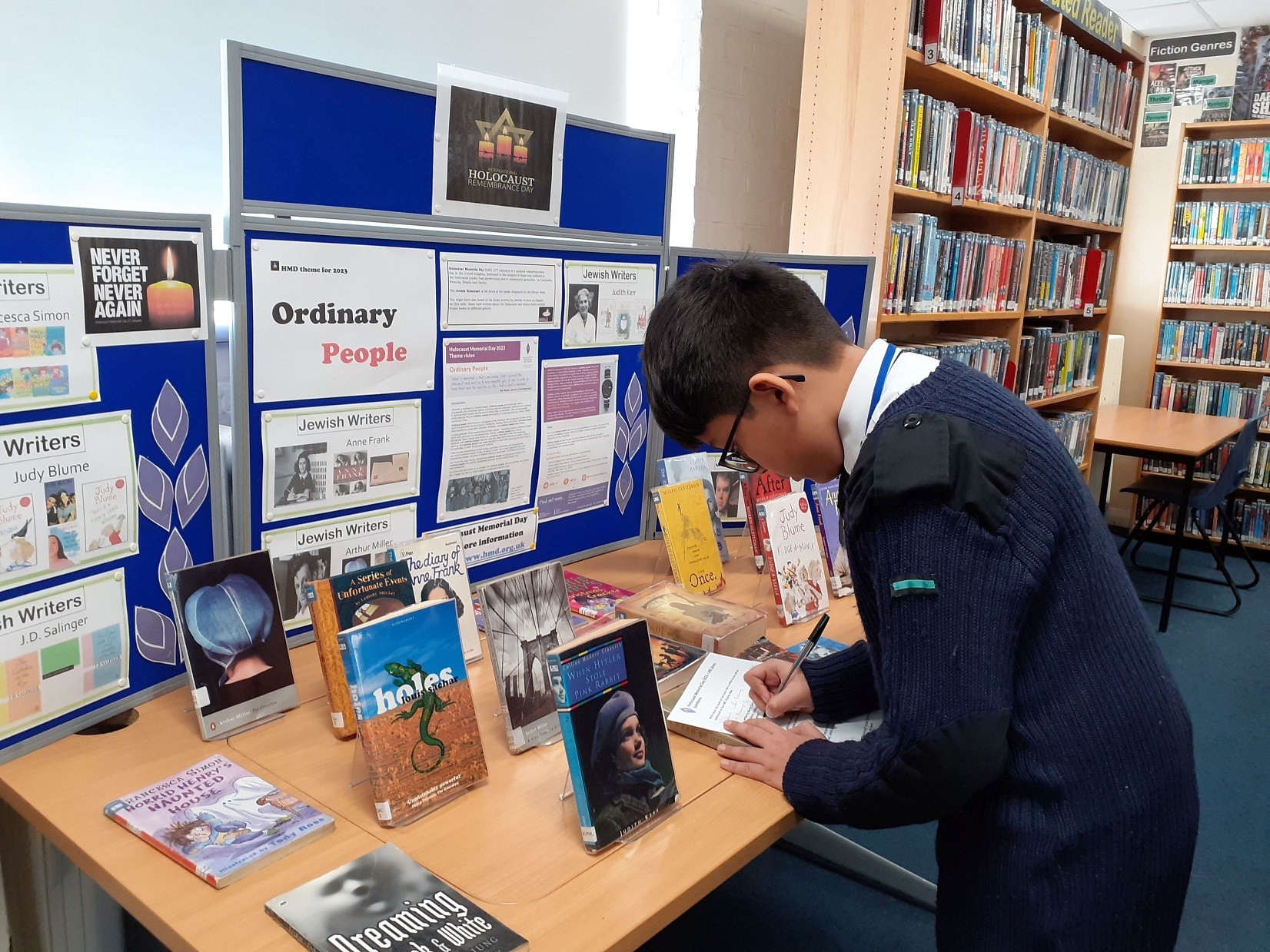 WORLD BOOK DAY 2020 -
          LNS MASTERMIND
Ettore is LNS Mastermind champion 2020! - well done for doing so well in yet another closely fought, nail-biting competition!! Thanks to Ms Grant for being quiz mistress.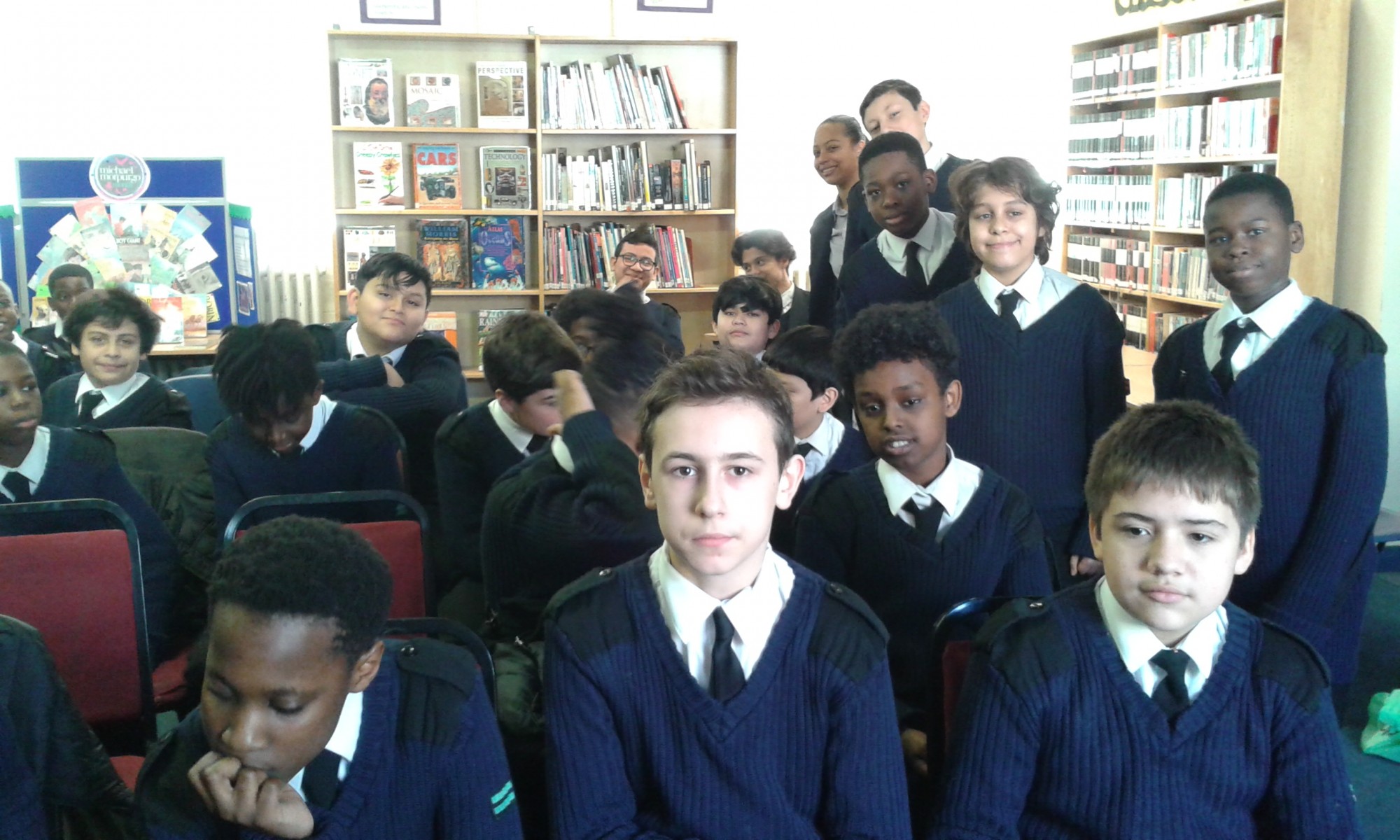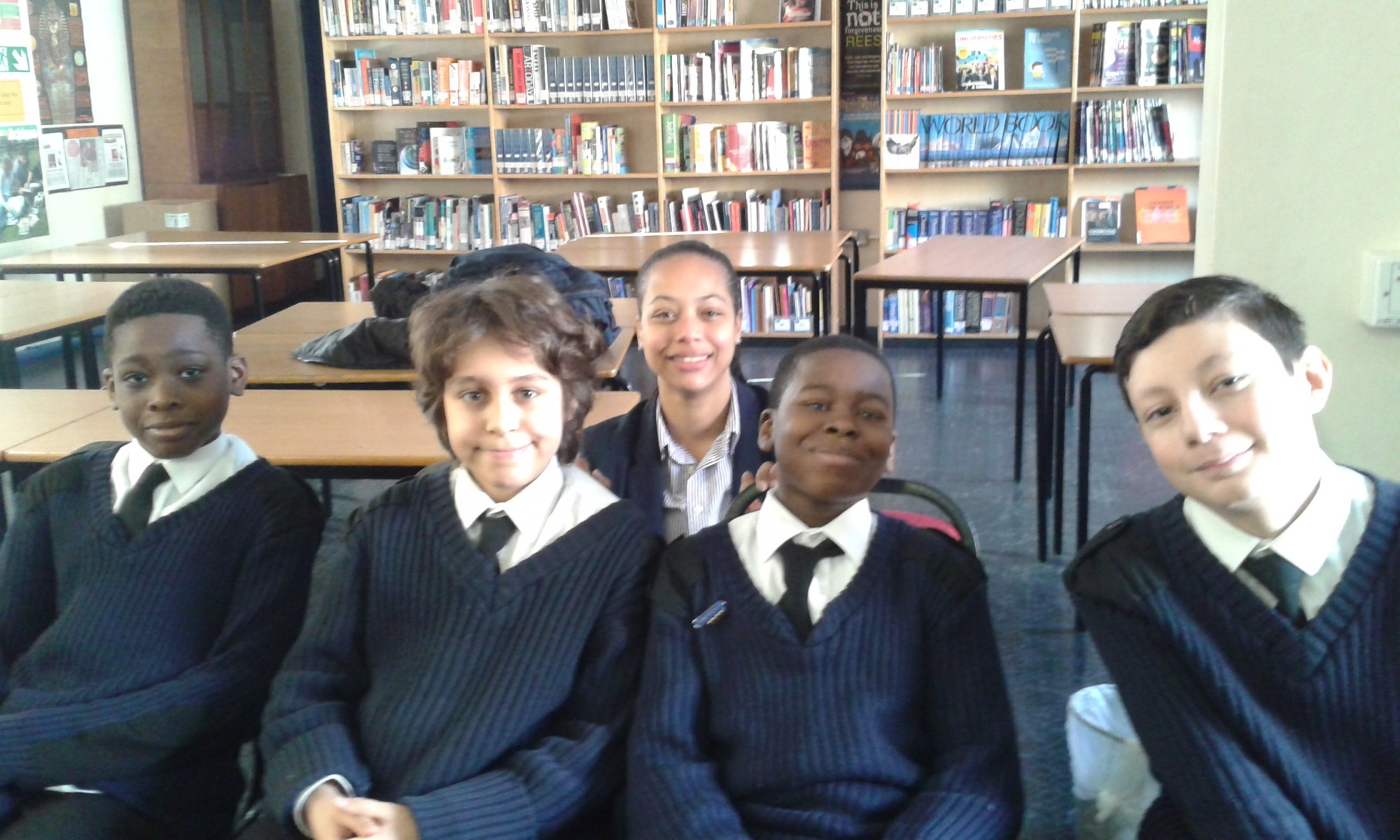 Holocaust Memorial Day 2020
Students were asked to select a book that they were drawn to (from fiction and non-fiction titles), they talked about the importance of remembering such a harrowing time in Europe's history, along with subsequent genocides around the world in more recent times.

This year's theme: Stand Together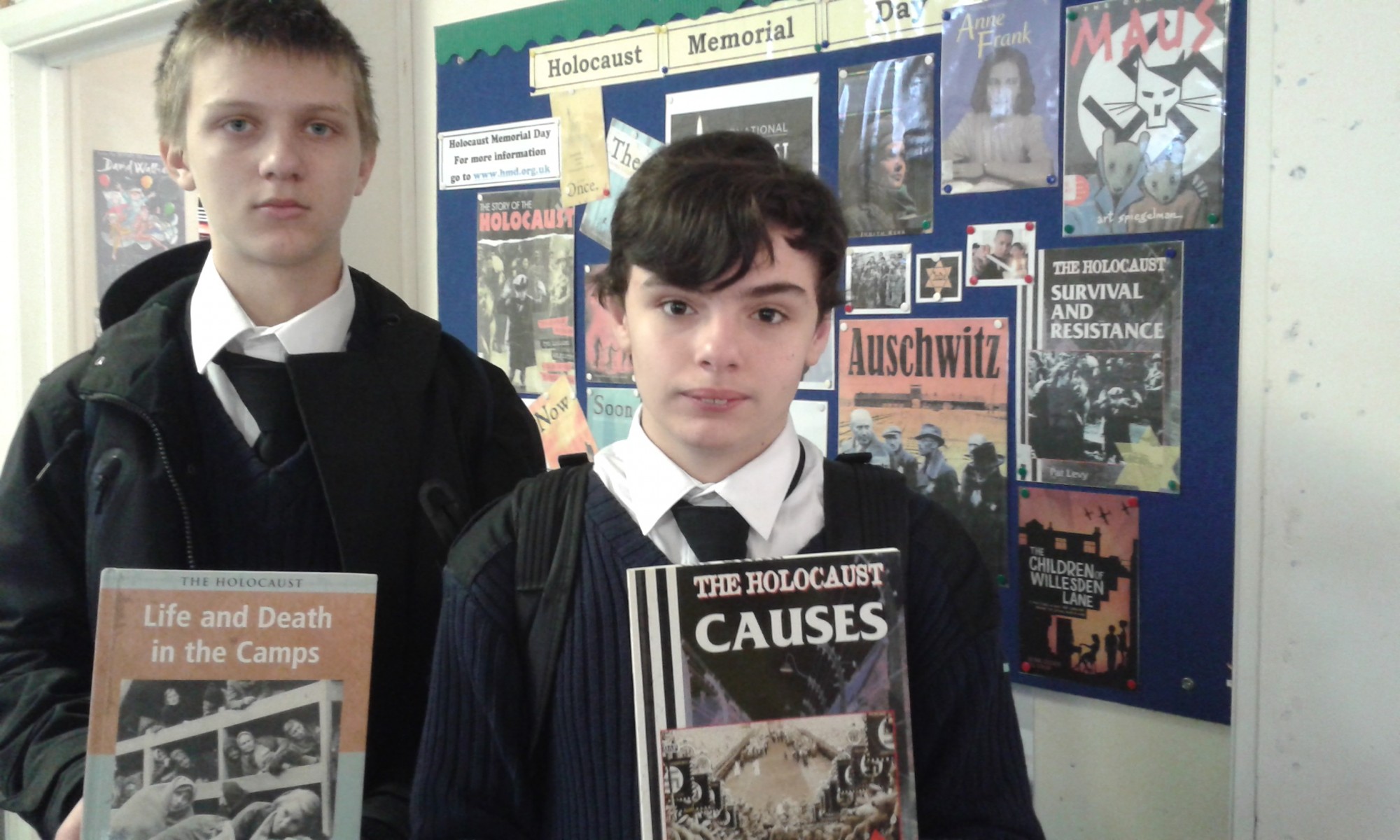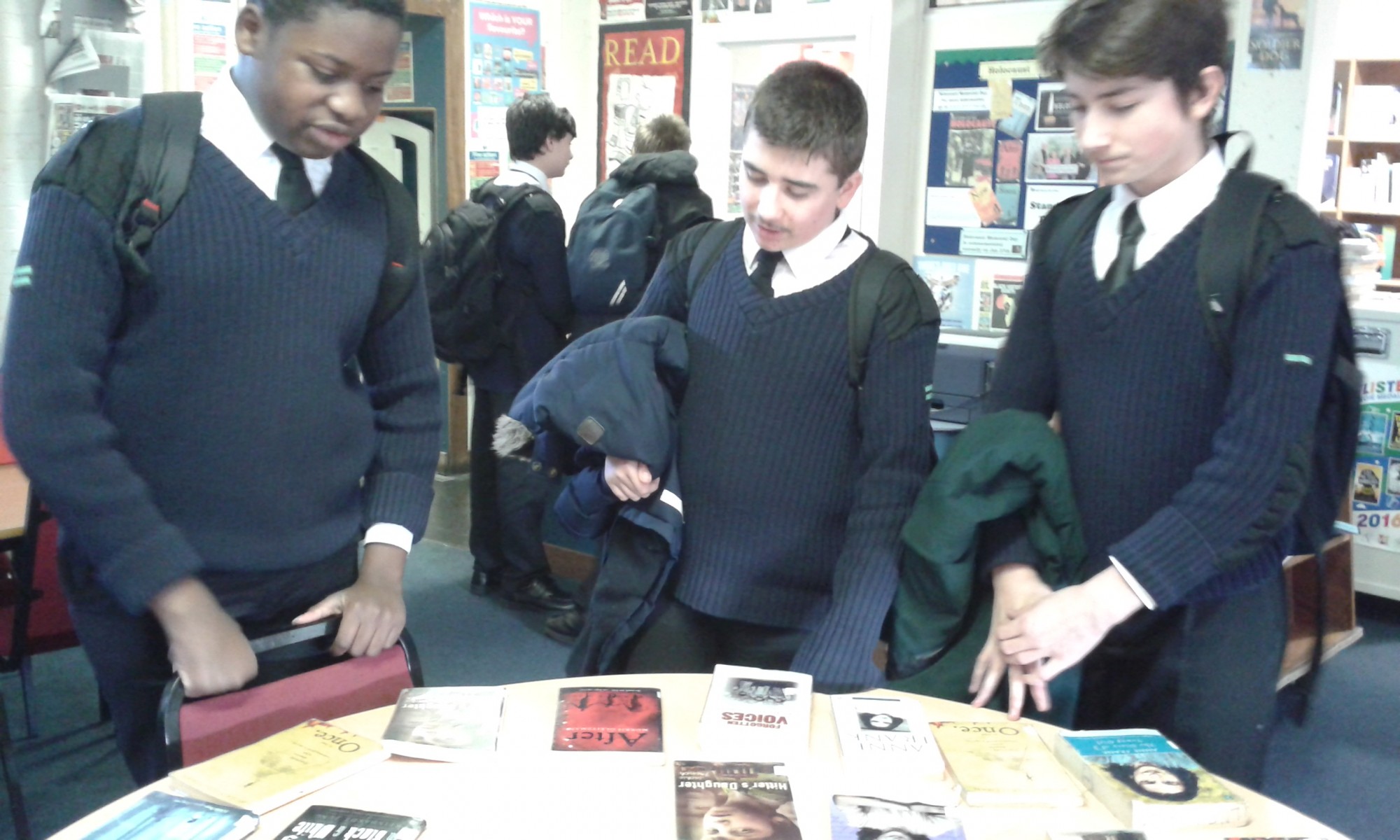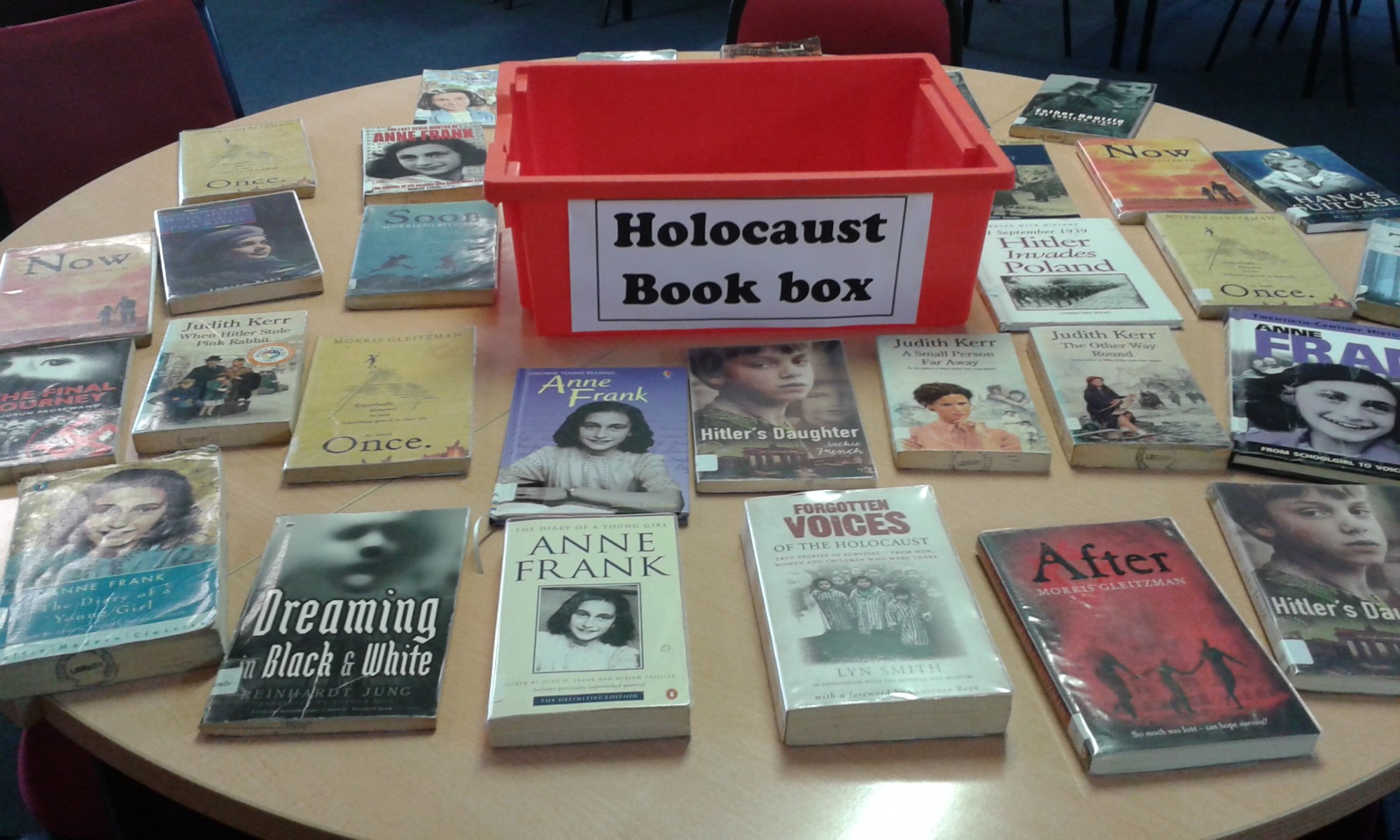 Bookbuzz 2019
All of the Year 7s have selected a bookbuzz book, from a set of 17 titles, which they get to keep for free. Looking forward to delivery in time for Christmas!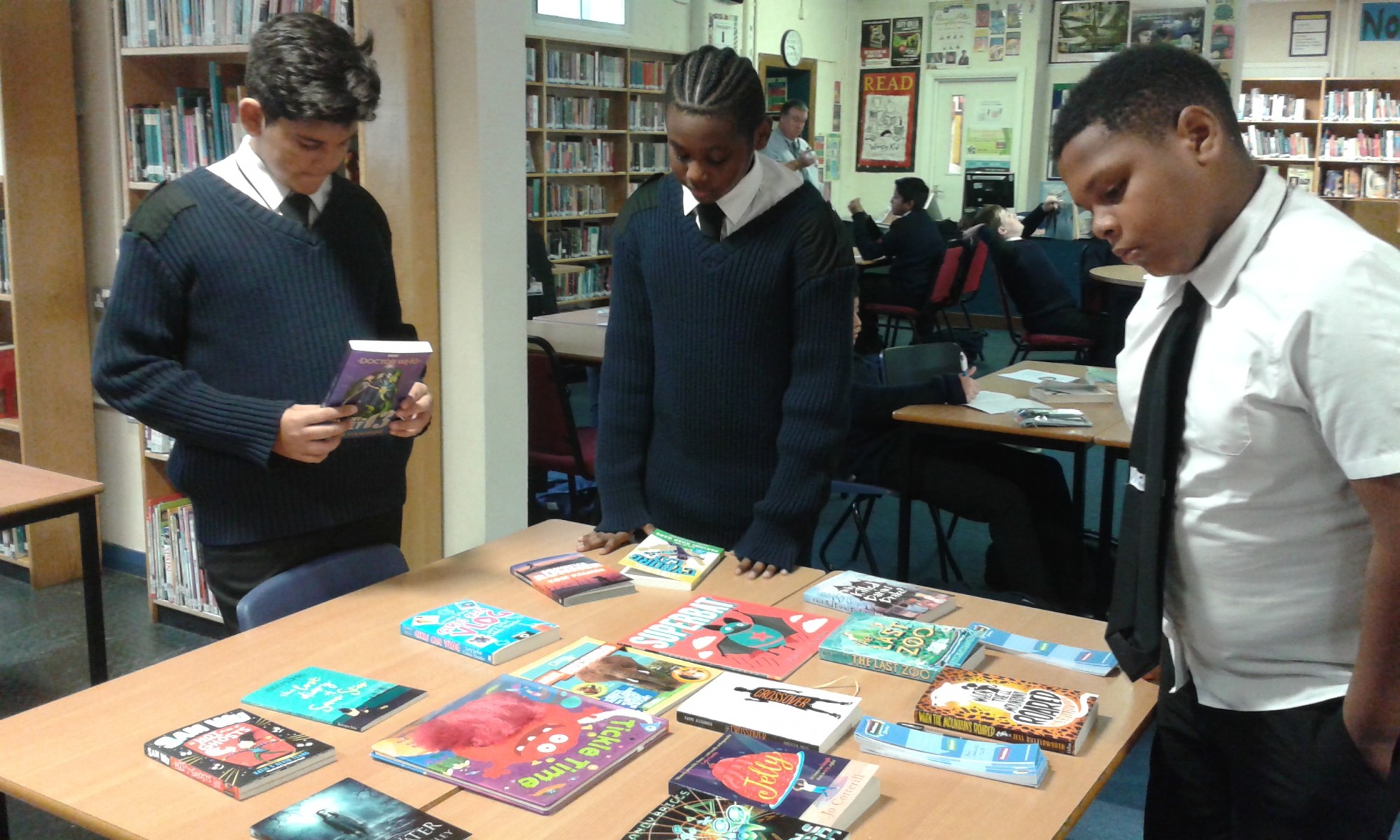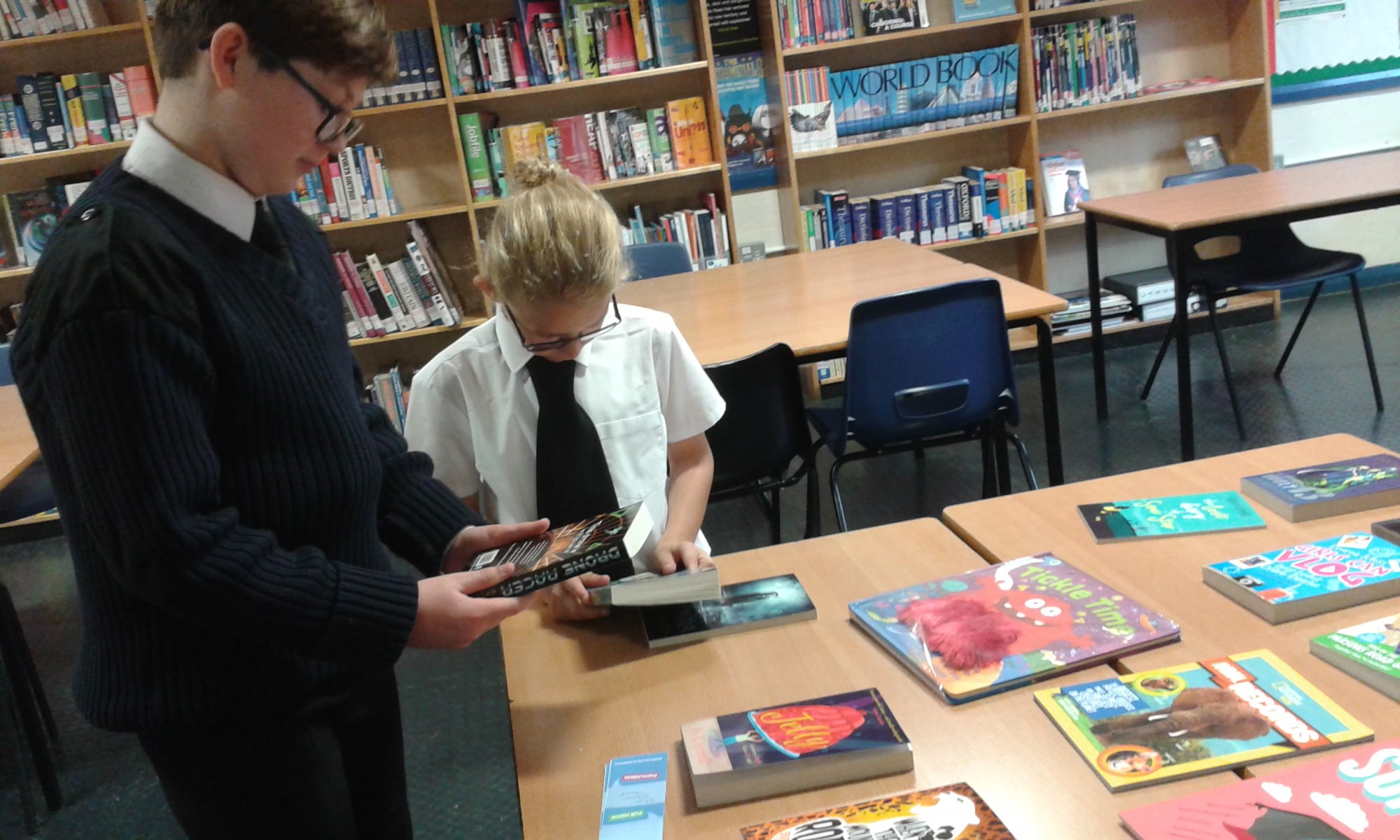 National Poetry Day 2019
Primary students from Argyle Primary and St. Joseph's joined our year 7s for the library's annual National Poetry Day celebrations. The theme of the day: I am a poem
Students were tasked with sharing ideas for poetry content and performance - which resulted in some fantastic poetry being created.
The workshop was led by LNS's favourite poet, Neal Zetter

Carnegie Book Award 2019
Anas has chosen to read "The Land of Neverendings" by Kate Saunders, which is on a shortlist of 8 titles this year. Looking forward to hearing what he and others have to say about their books when our book club meets up next week!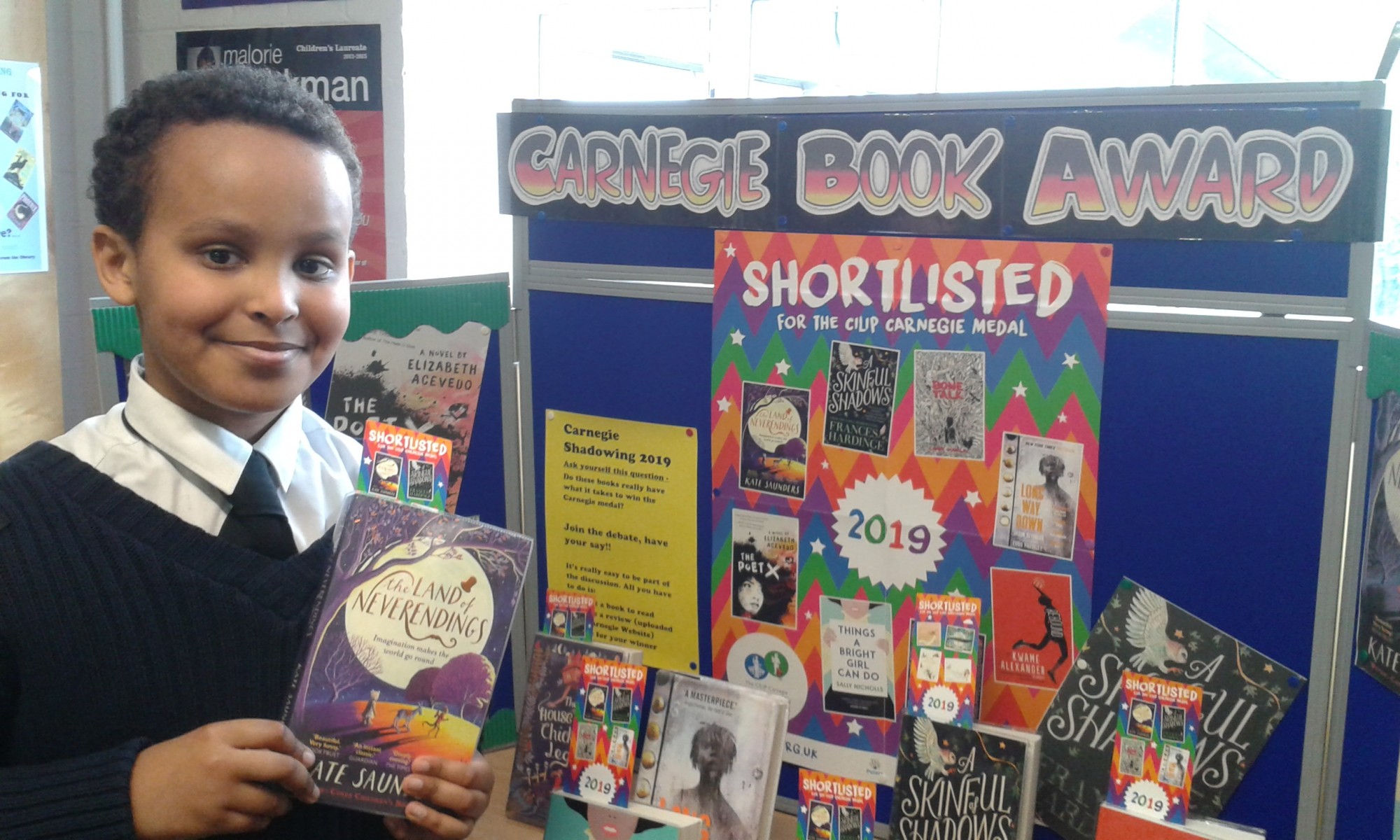 LNS Library's new library monitor
Congratulations to Eric for getting his Library Monitor Badge. Your help and commitment in the library is very much appreciated.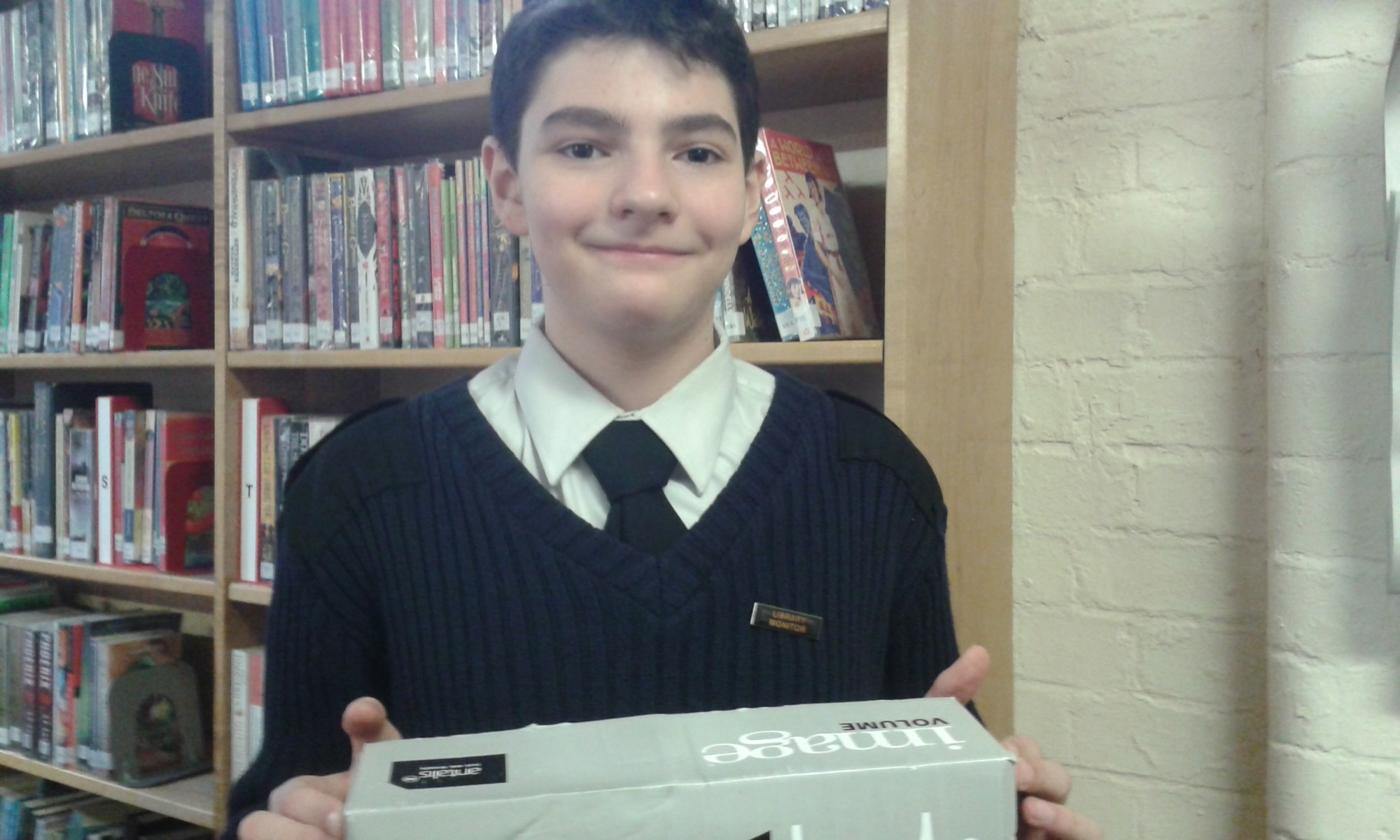 World Book Day 2019
Ronnie Francis (LNS Alumnus and published author!), pays a visit to LNS Library and talks to year 11 about what inspires him to write.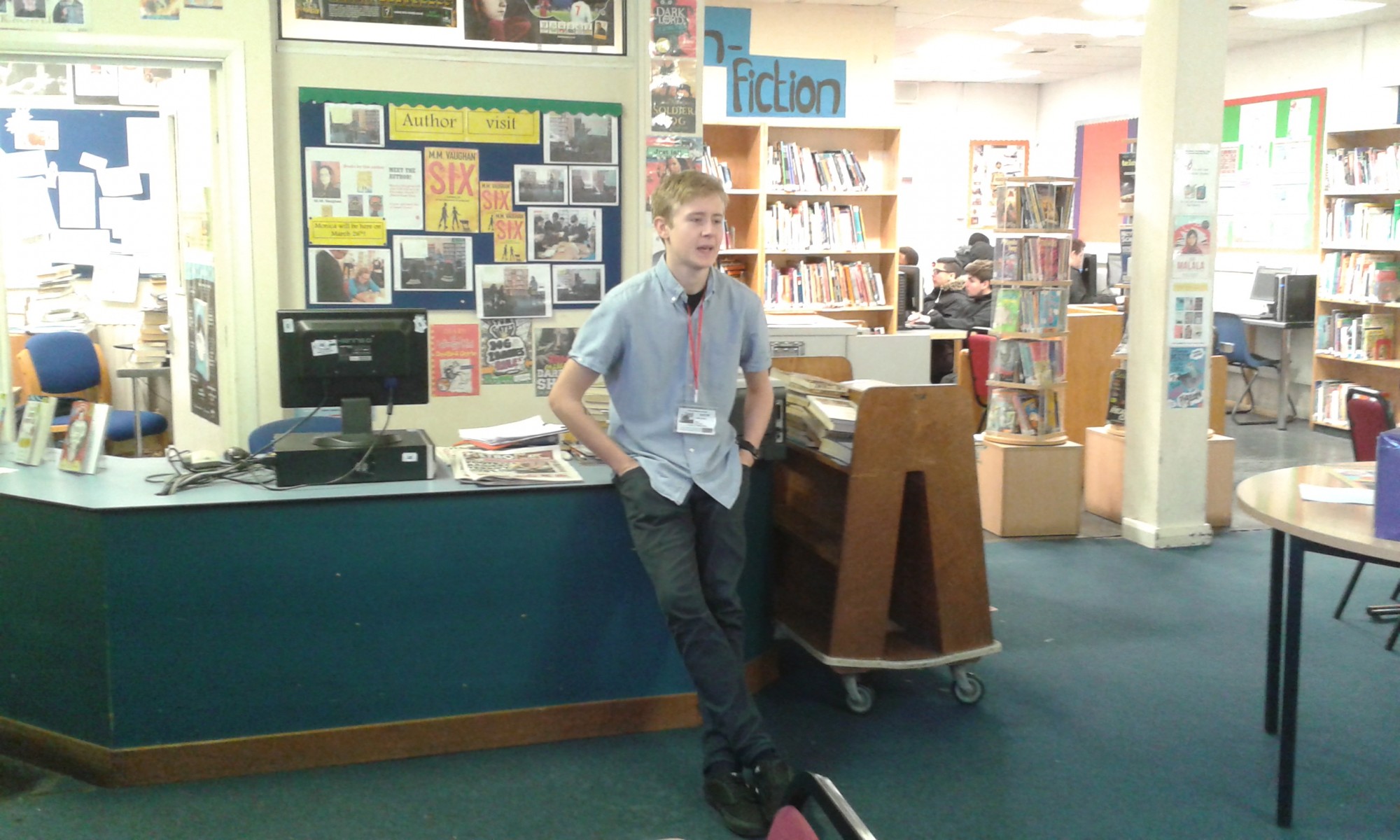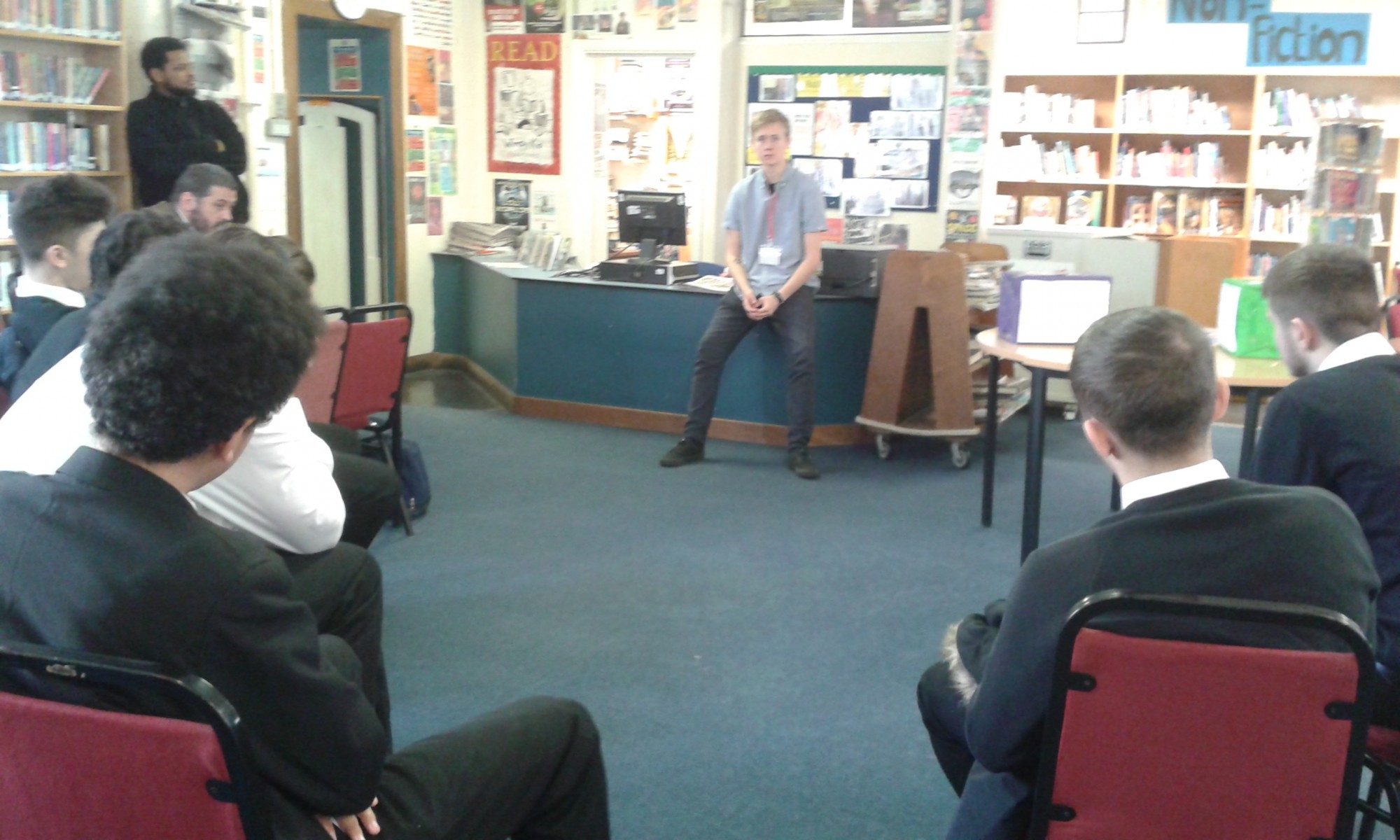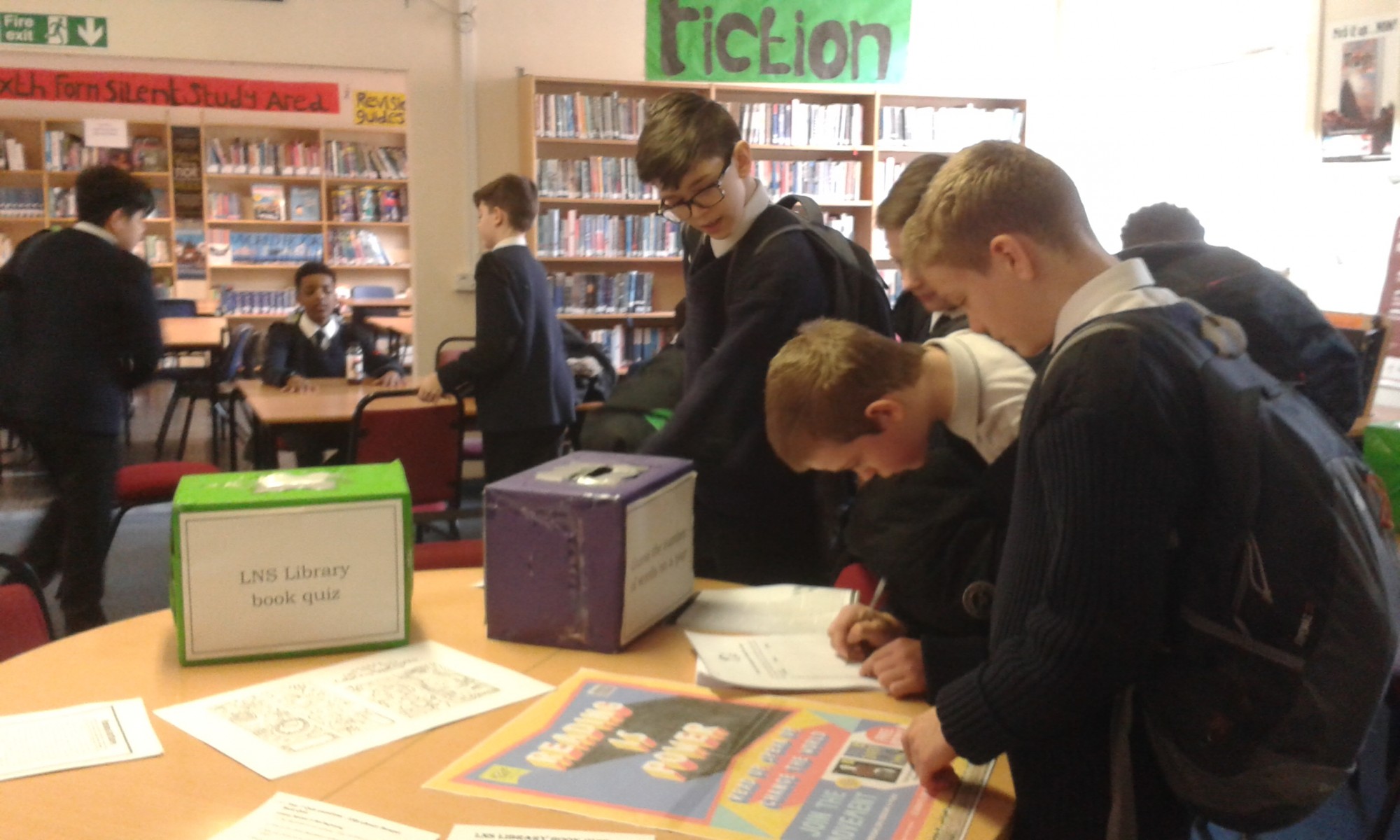 They've got their free books...taking on some WBD-related library challenges.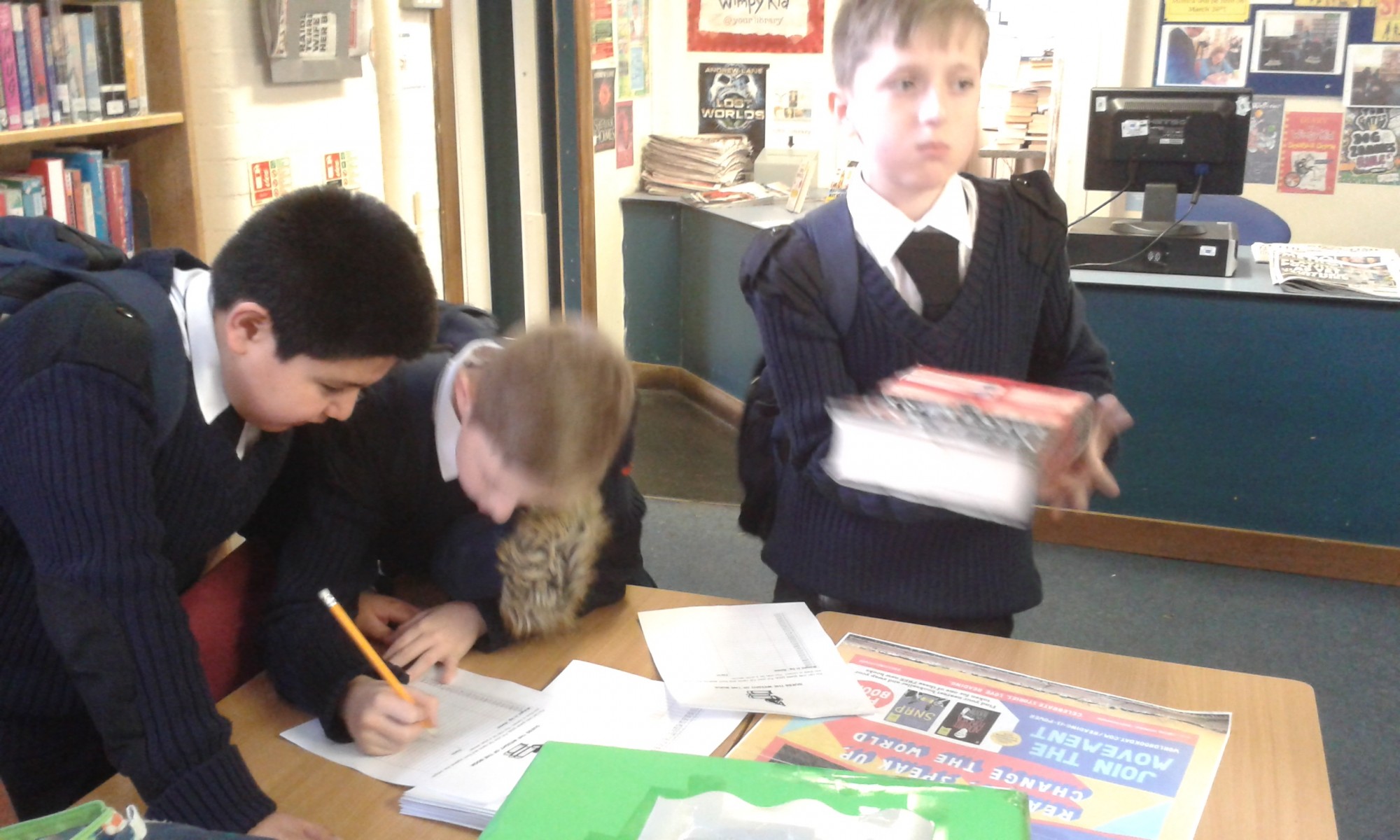 Very happy with his free World Book Day book - happy reading!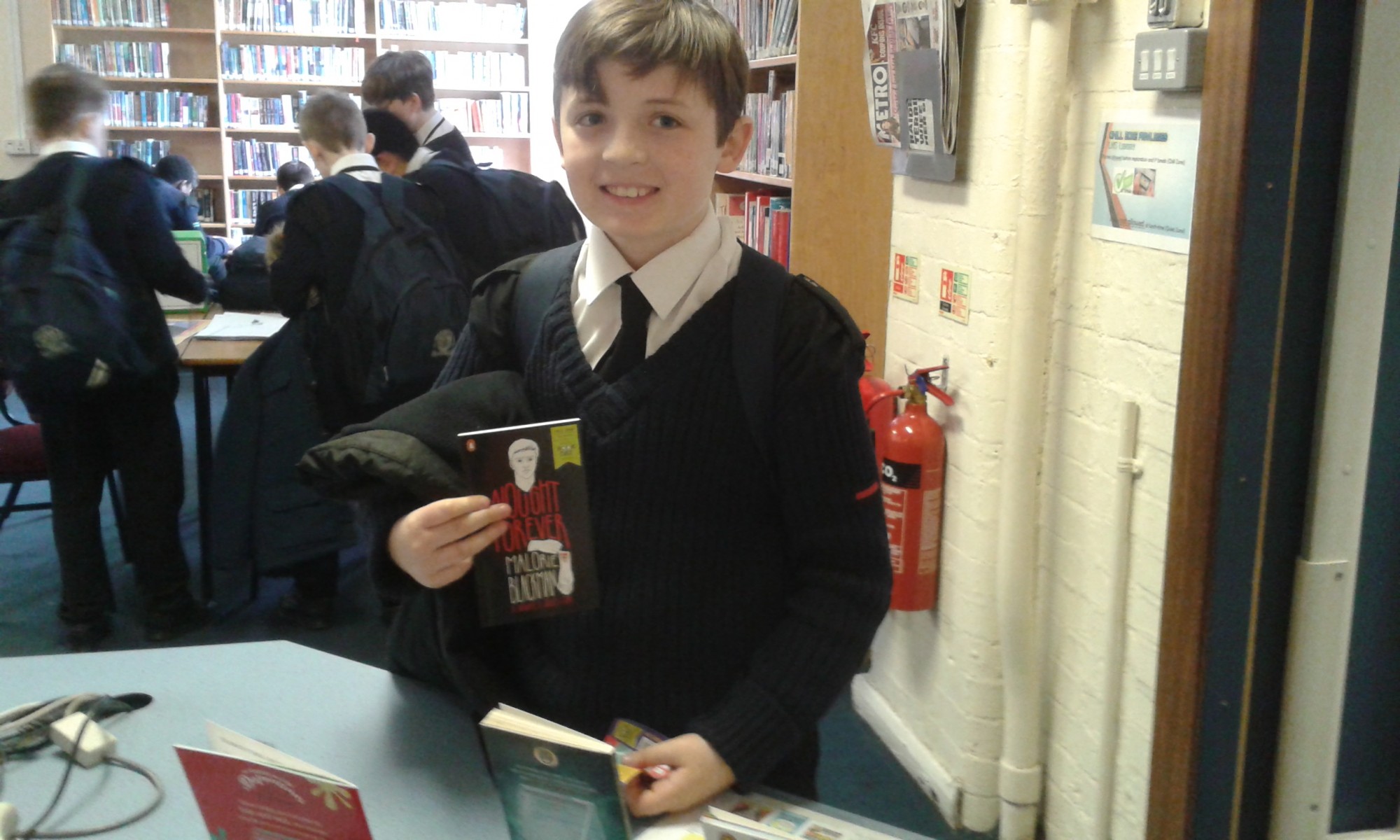 Christmas Book Fair 2018
Lots of great titles at the book fair - fantastic books to get everyone reading this Christmas!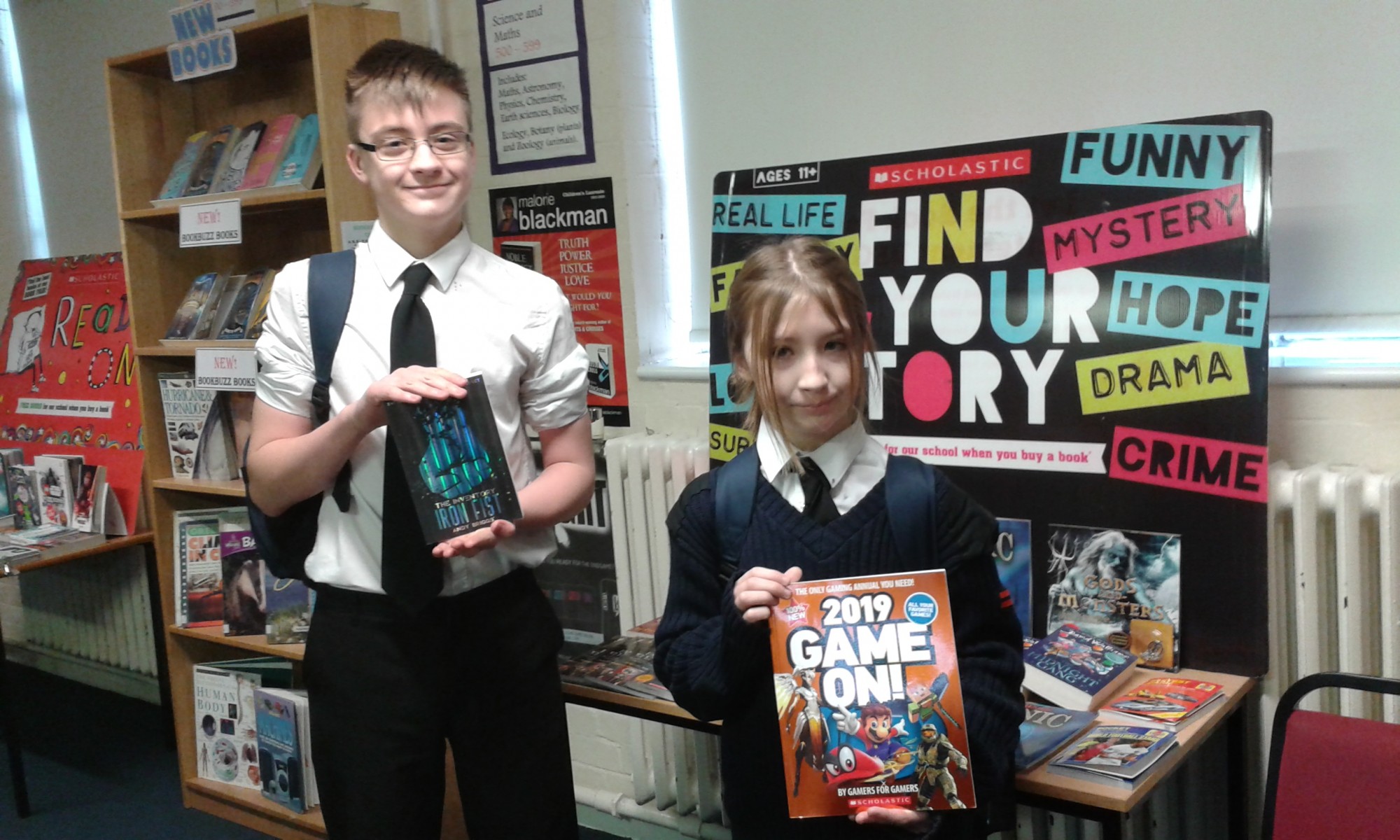 Cinema Visit - T.H.U.G.
Some of our students at the screening of The Hate U Give, adapted from the critically-acclaimed novel by Angie Thomas.  Thought-provoking, moving - it generated lots of discussion. A great transition from book to screen.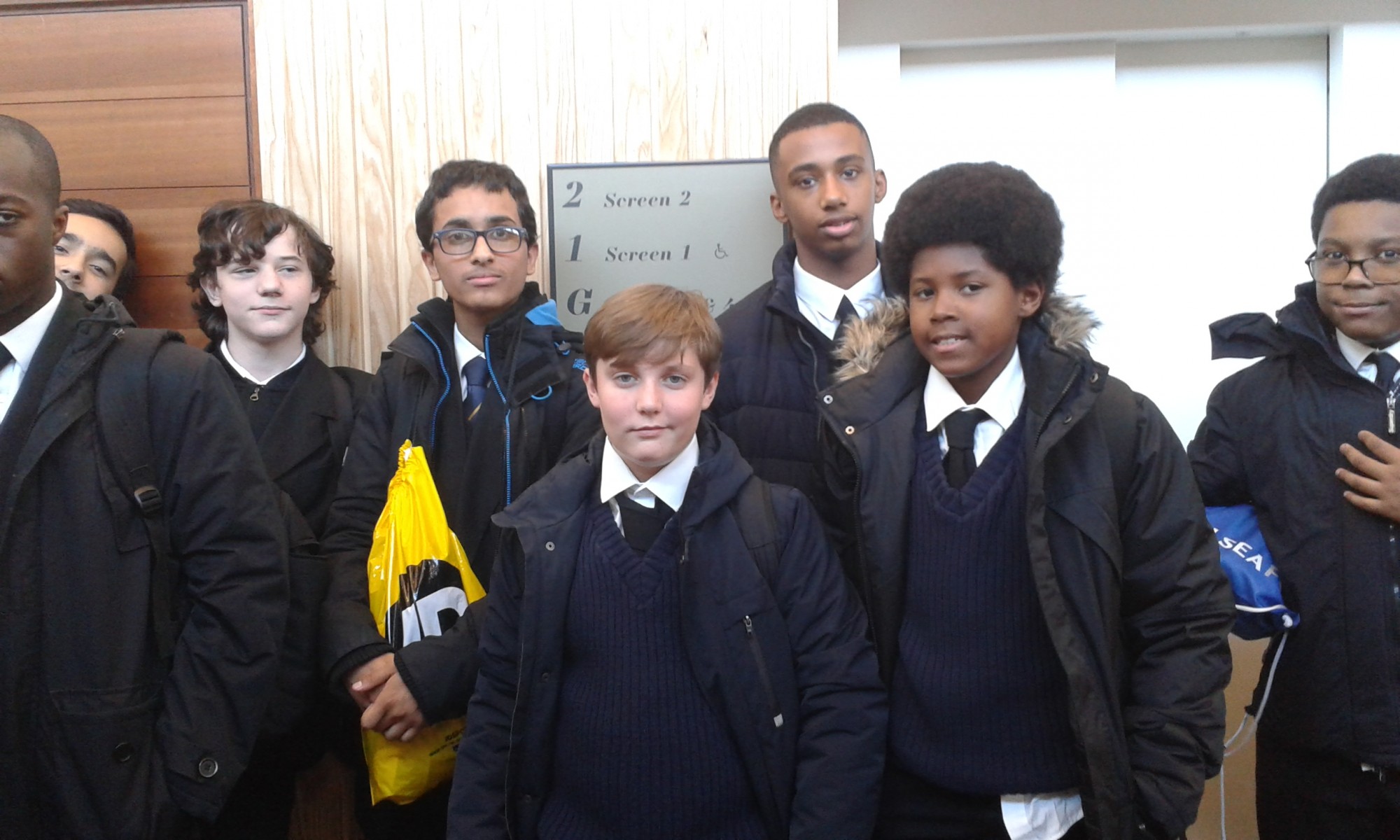 Poetry Workshop - National Poetry Day 2018
Students from Year 7 were joined by students from St Clement Danes Primary, Charlotte Shaman Primary, St Joseph's Primary and Argyle Primary School.
A huge thanks to Neal Zetter for leading a fun-filled, inspiring session.
Our fabulous poets - well done!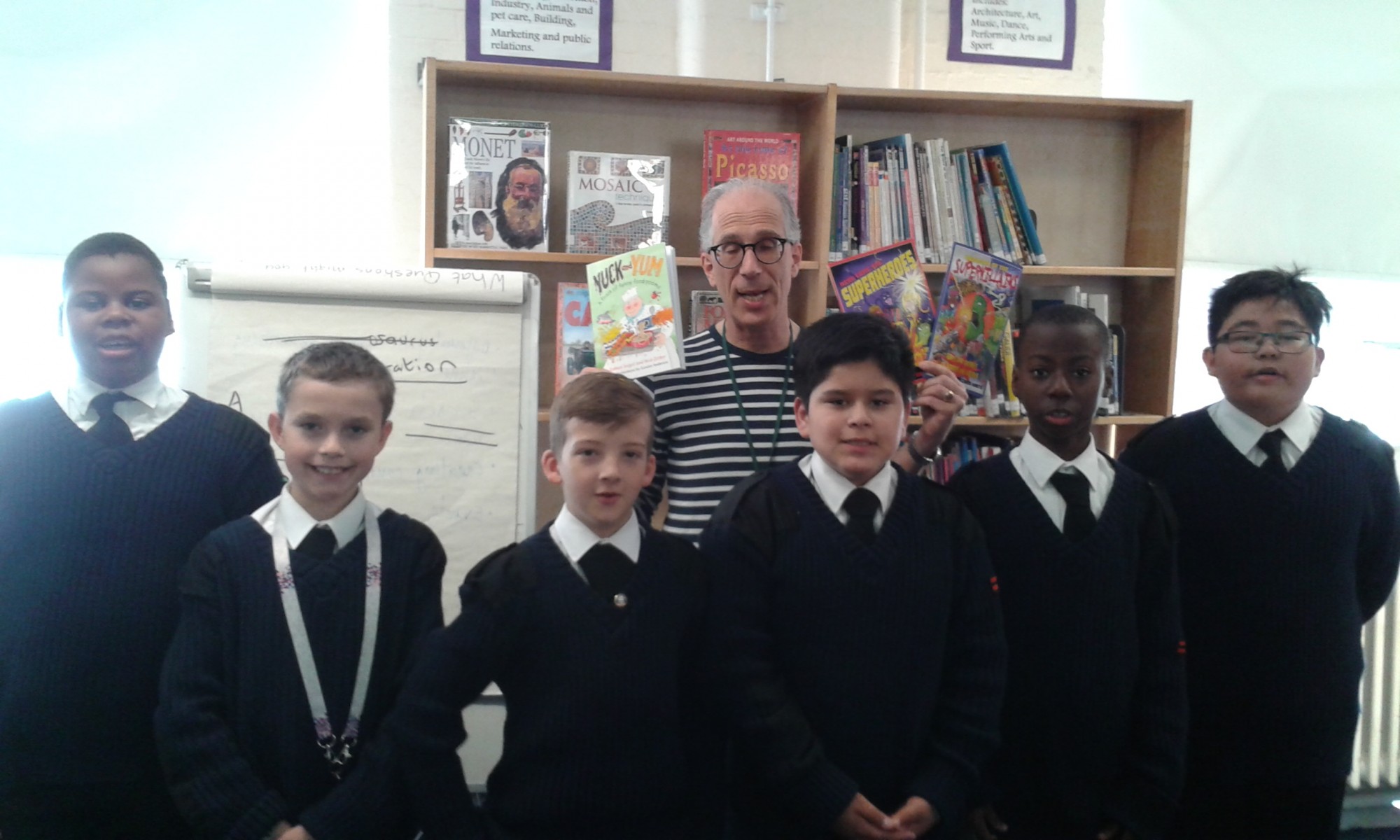 Working together, inspiring each other. Practising their performance poetry.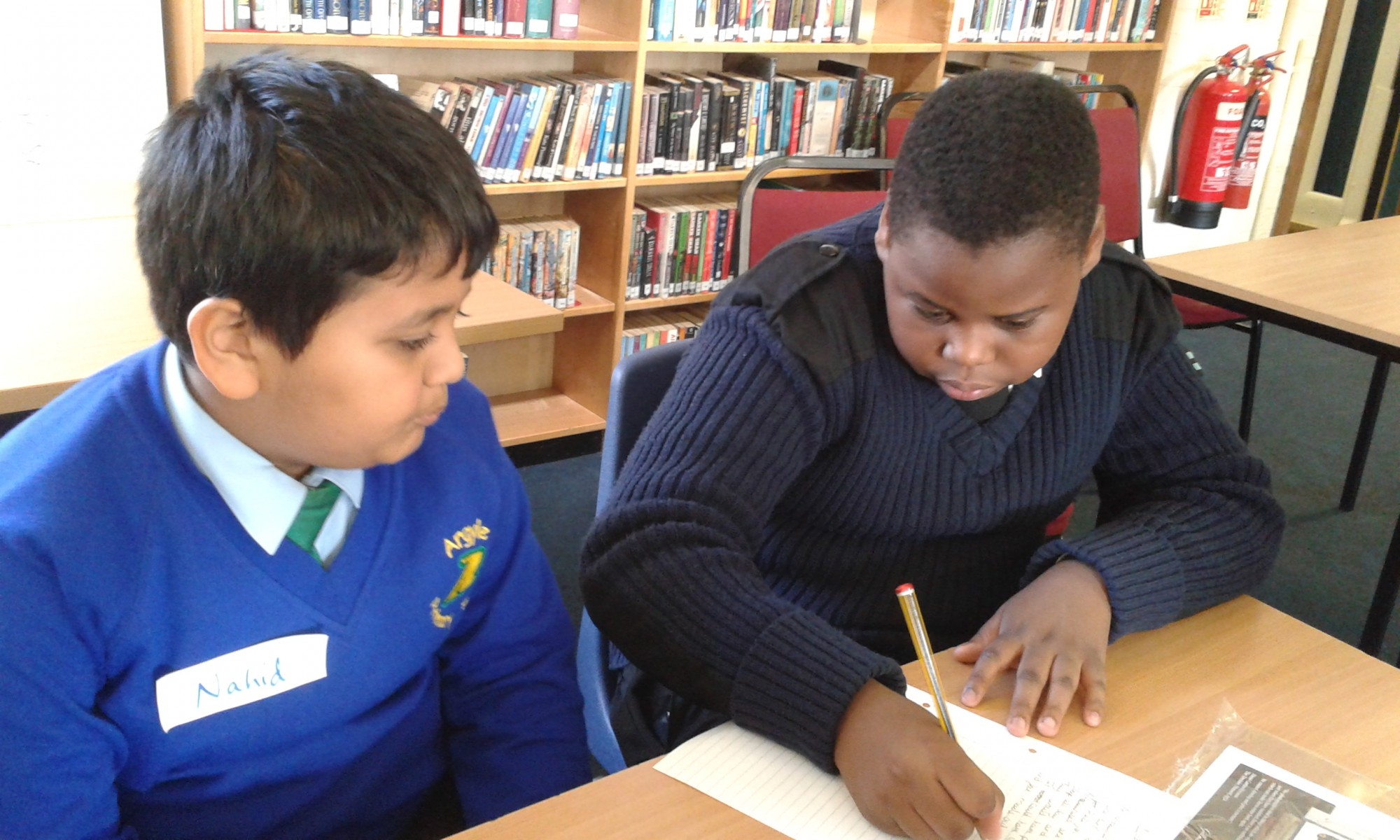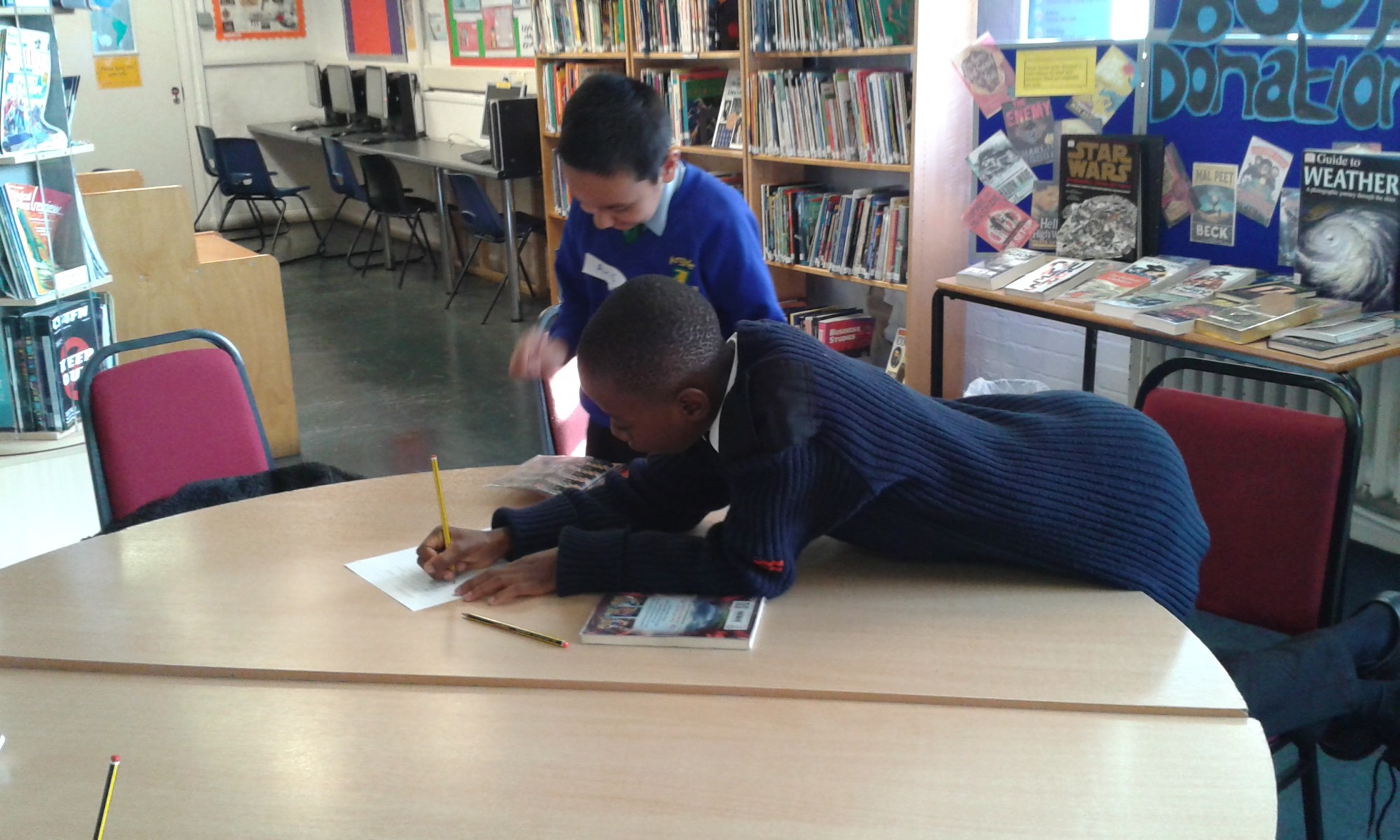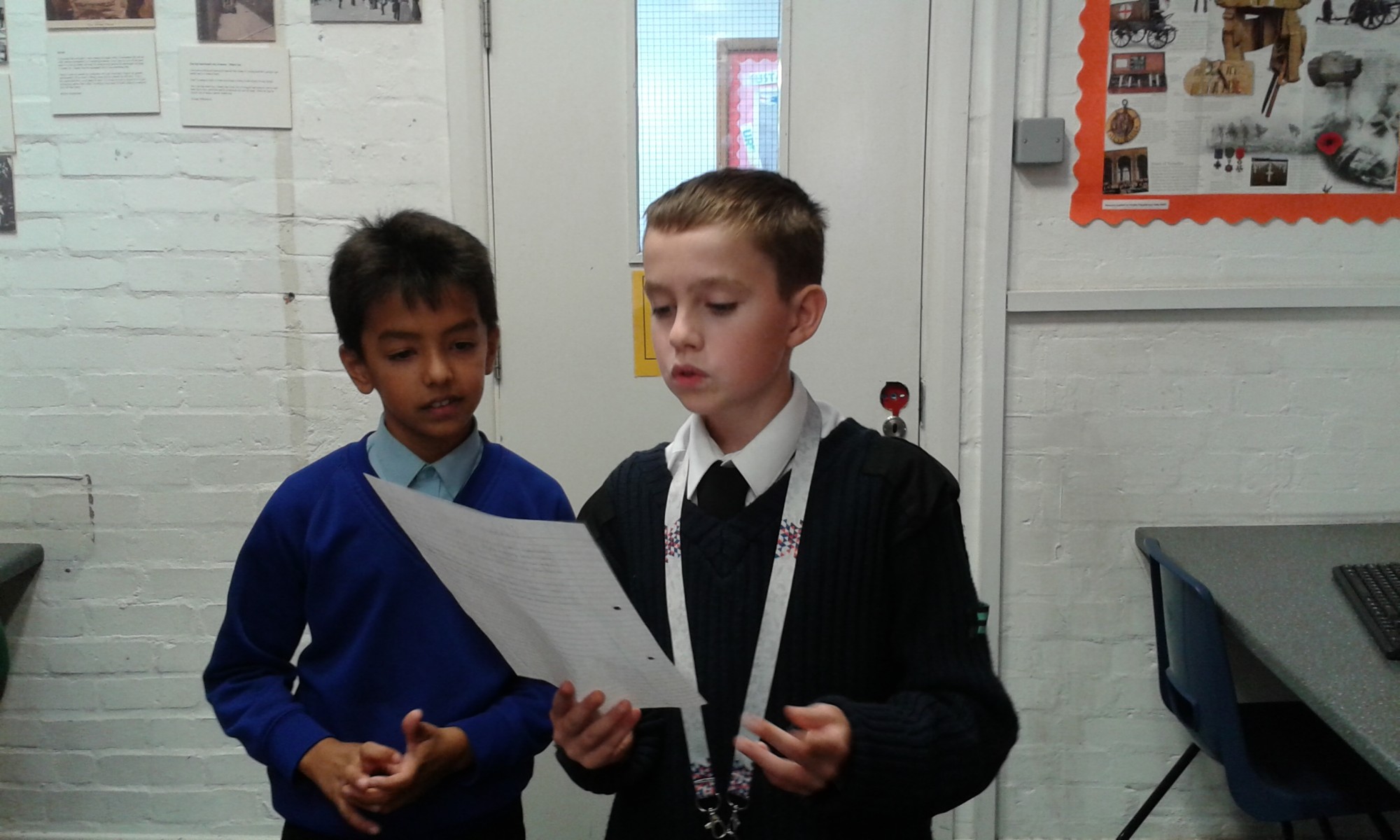 Neal Zetter leads an inspiring session.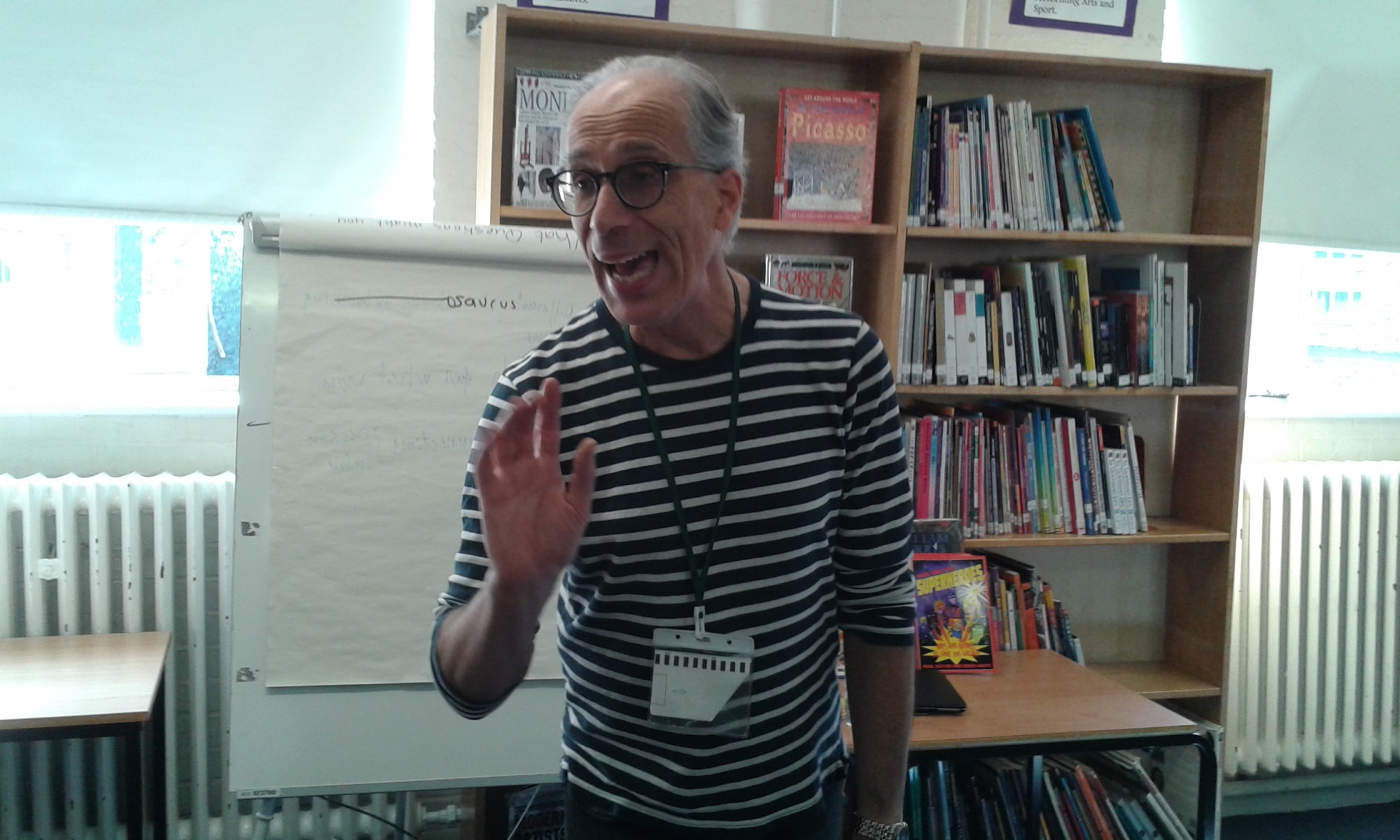 Carnegie Amnesty Winner
We have a new collection of books, which have similar themes to The Hate U Give by Angie Thomas, our LNS Library Book of the Month (May) and the winner of the Carnegie Amnesty Award (2018) - This book proved to be a popular reading choice for many students this year. Thanks to Ms Jewitt for kindly donating these books to the Library.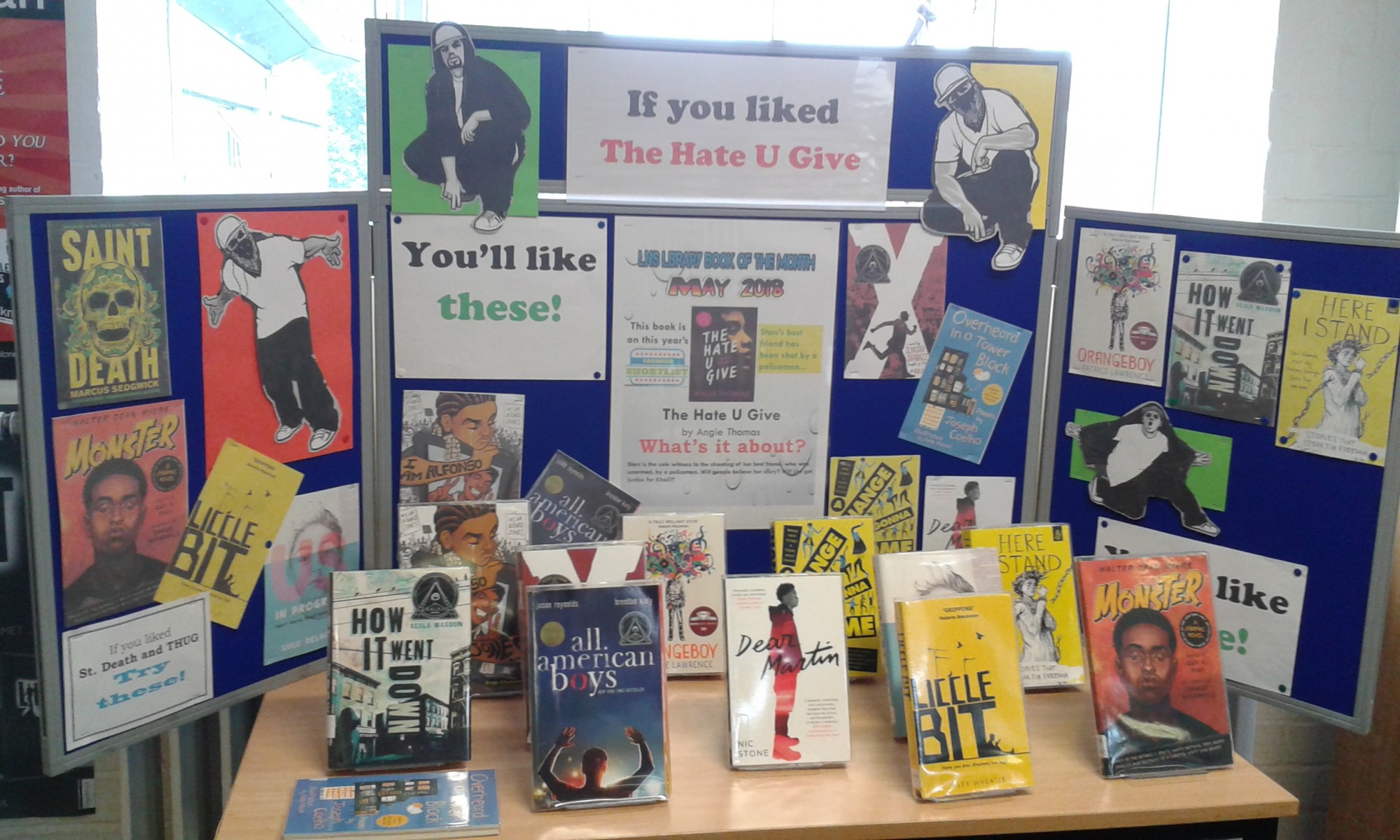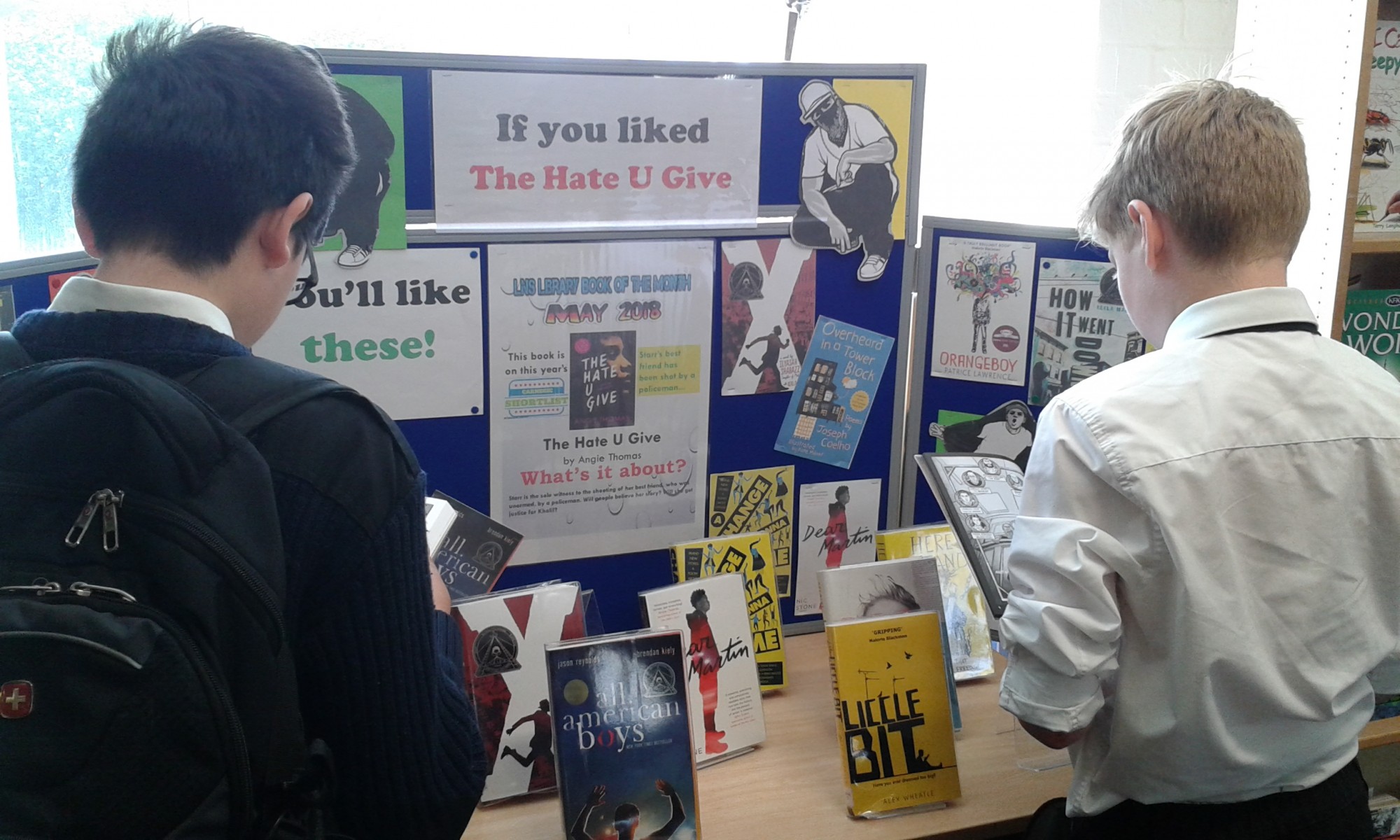 Carnegie Book Award
There are some interesting books on the shortlist, which has generated lots of discussion at our book club.
Foyles Visit
A group of keen readers braved the wet (and cold!) for a tour of this world-renowned bookshop.  The Manga section was popular with many students, others made a bee-line for Science (and skeletons!).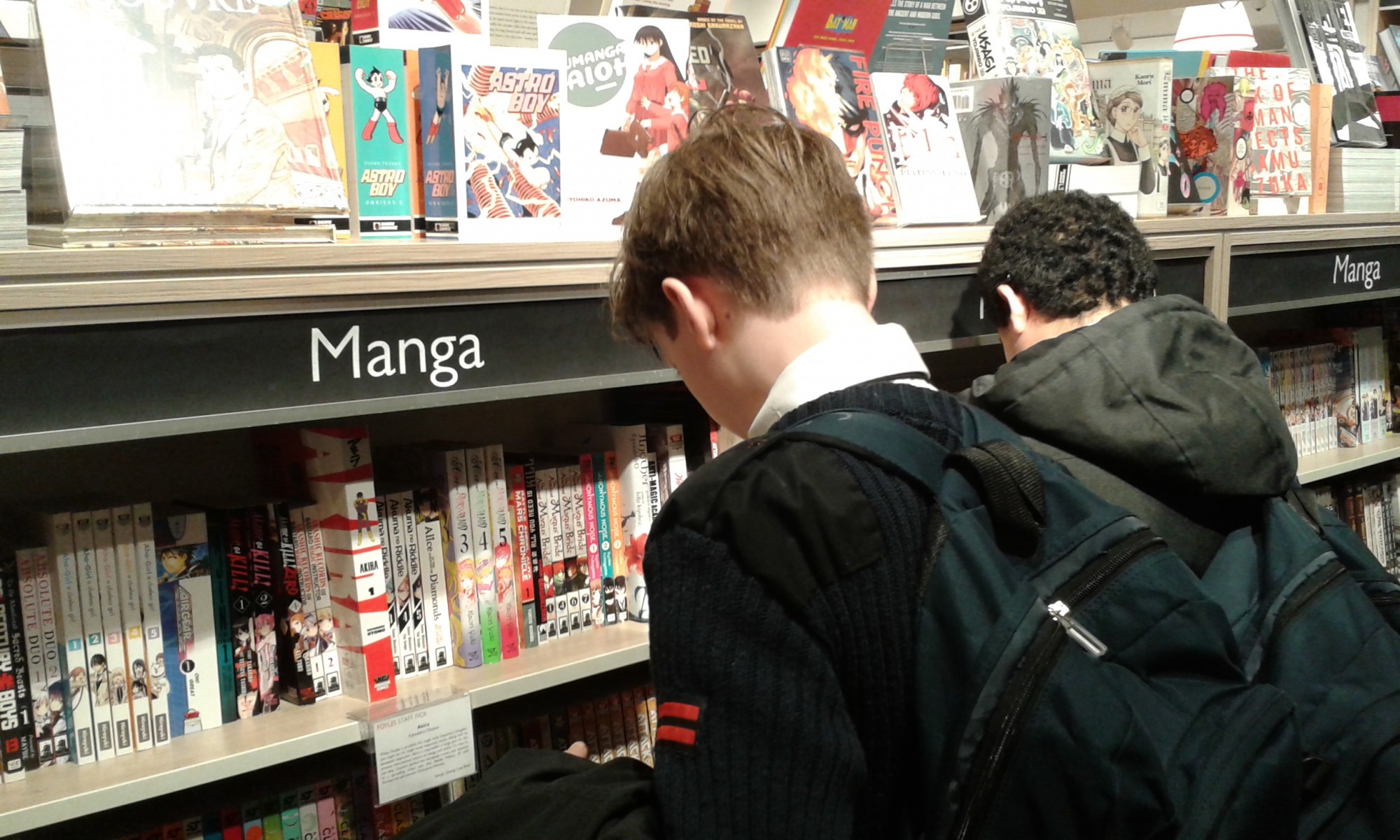 Author Visit
Year 8s and Year 9s met with M M Vaughan, science-fiction author, in the library for an intimate chat about her work. This was followed by a question and answer session which enabled them to discover more about her love of writing books. She met more students at break-time, the visit was arranged as part of the library's World Book Day celebrations.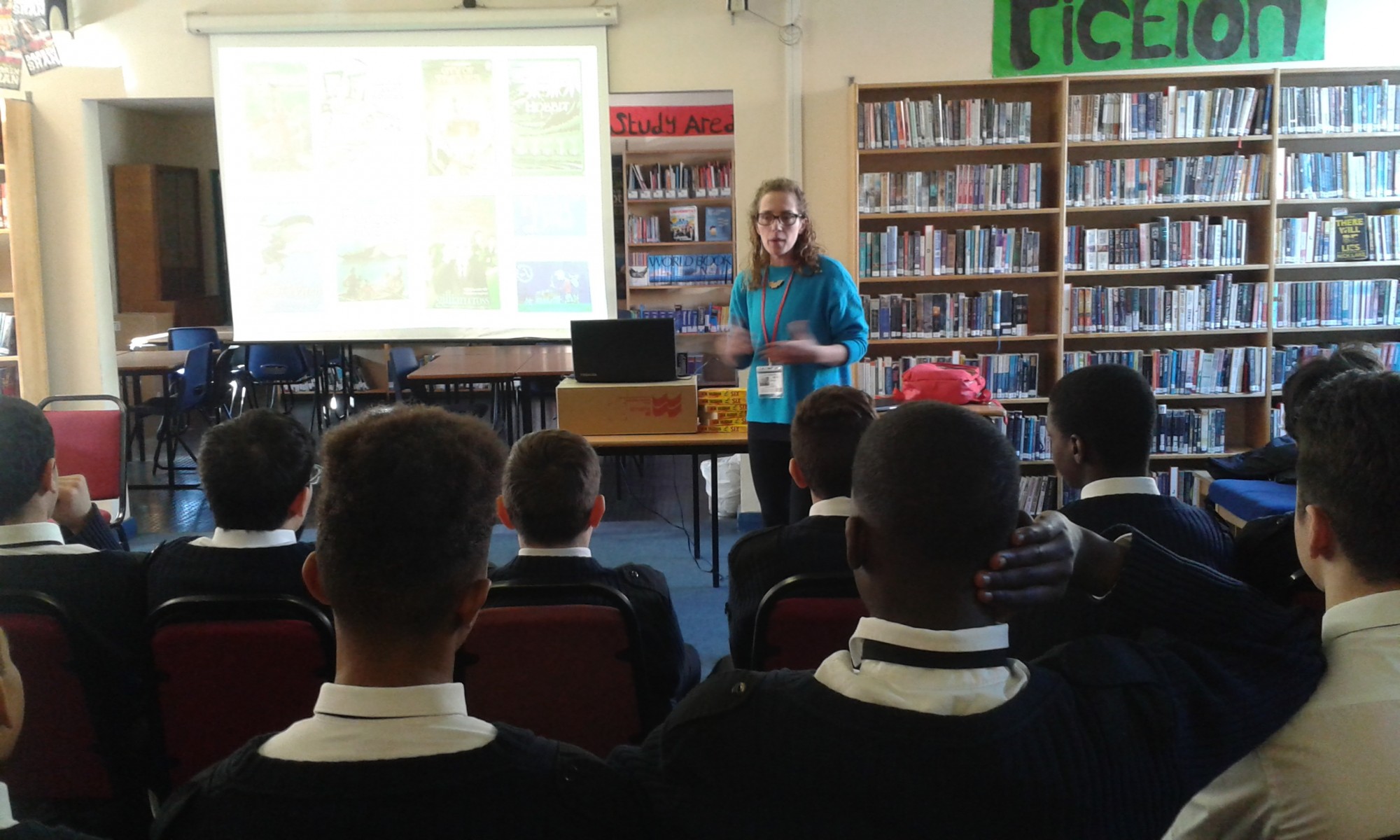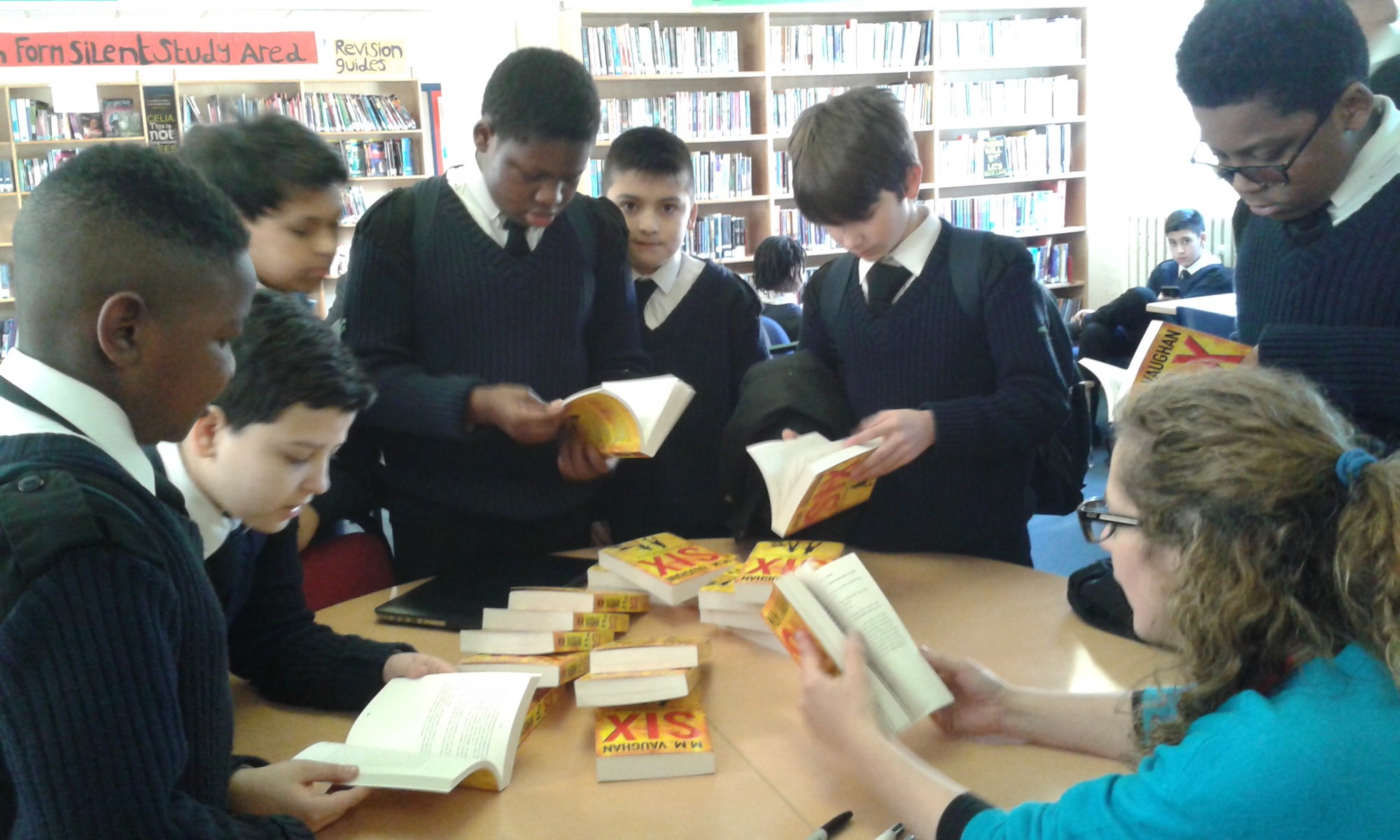 LNS Mastermind 2018
Well done to all who participated - thanks for making it such a thrilling, closely fought contest! Congratulations to Andy for scoring the highest number of points and becoming this year's LNS Mastermind champion!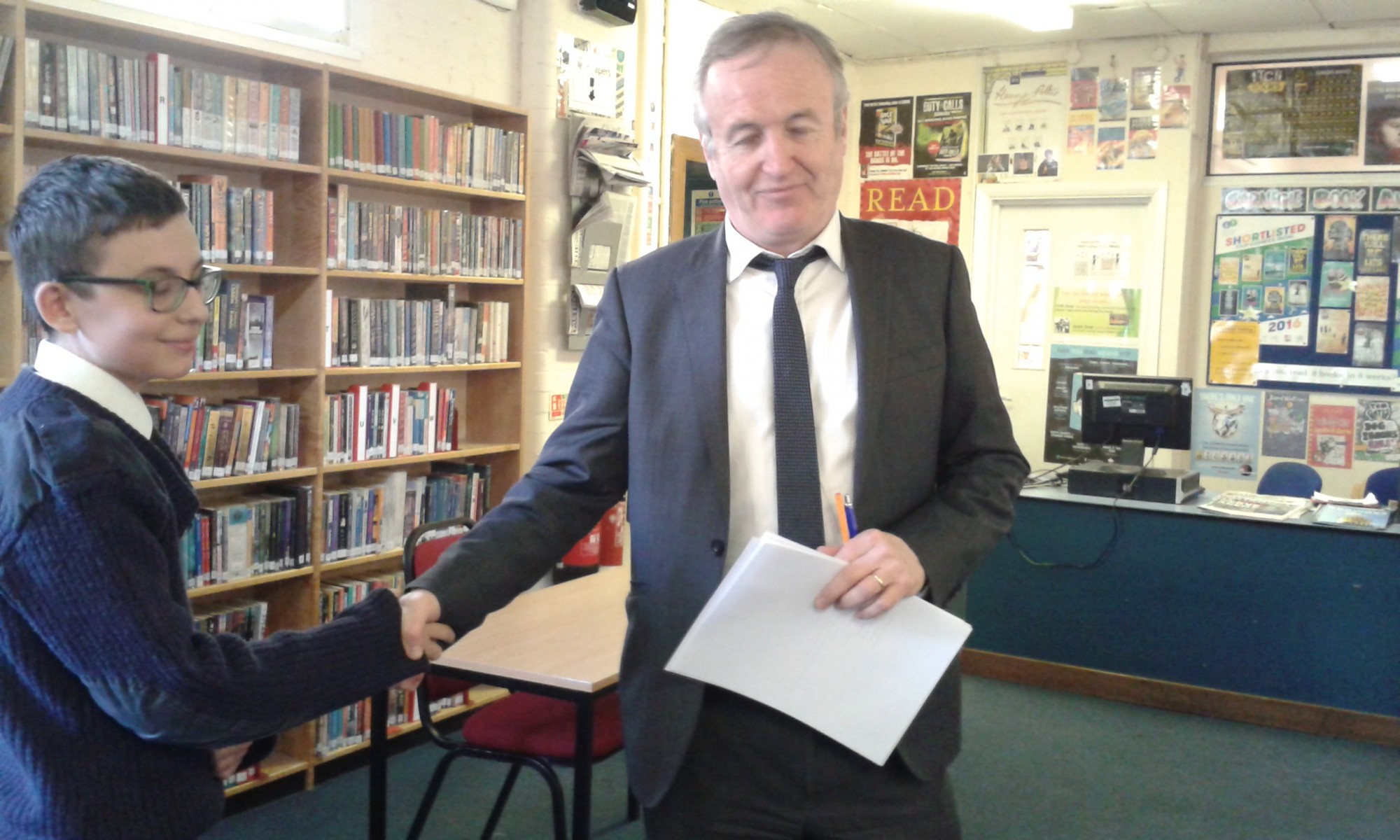 World Book Day 2018 - Introducing our Library Manga Mates!
A team of badge-wearing manga mates will be in the library and around the school to talk to students about their love for all things Manga! They will spread the word from World Book Day to the end of March.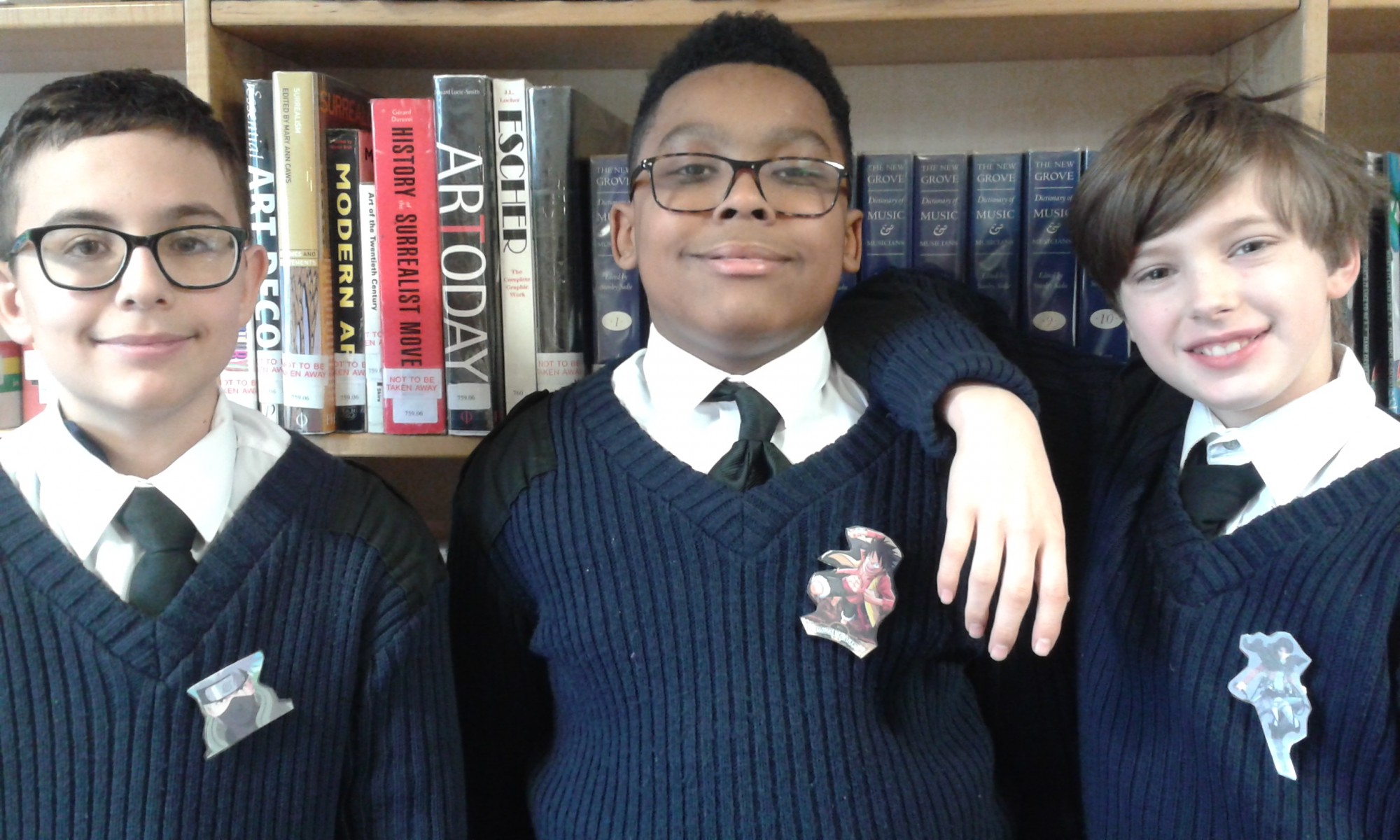 Book Donations
The library was the grateful recipient of a set of "The Hate U Give", by Angie Thomas, which was donated by Walker Books. Some of our students are hoping to meet the author at a forthcoming literary event which will take place on 21st March 2018.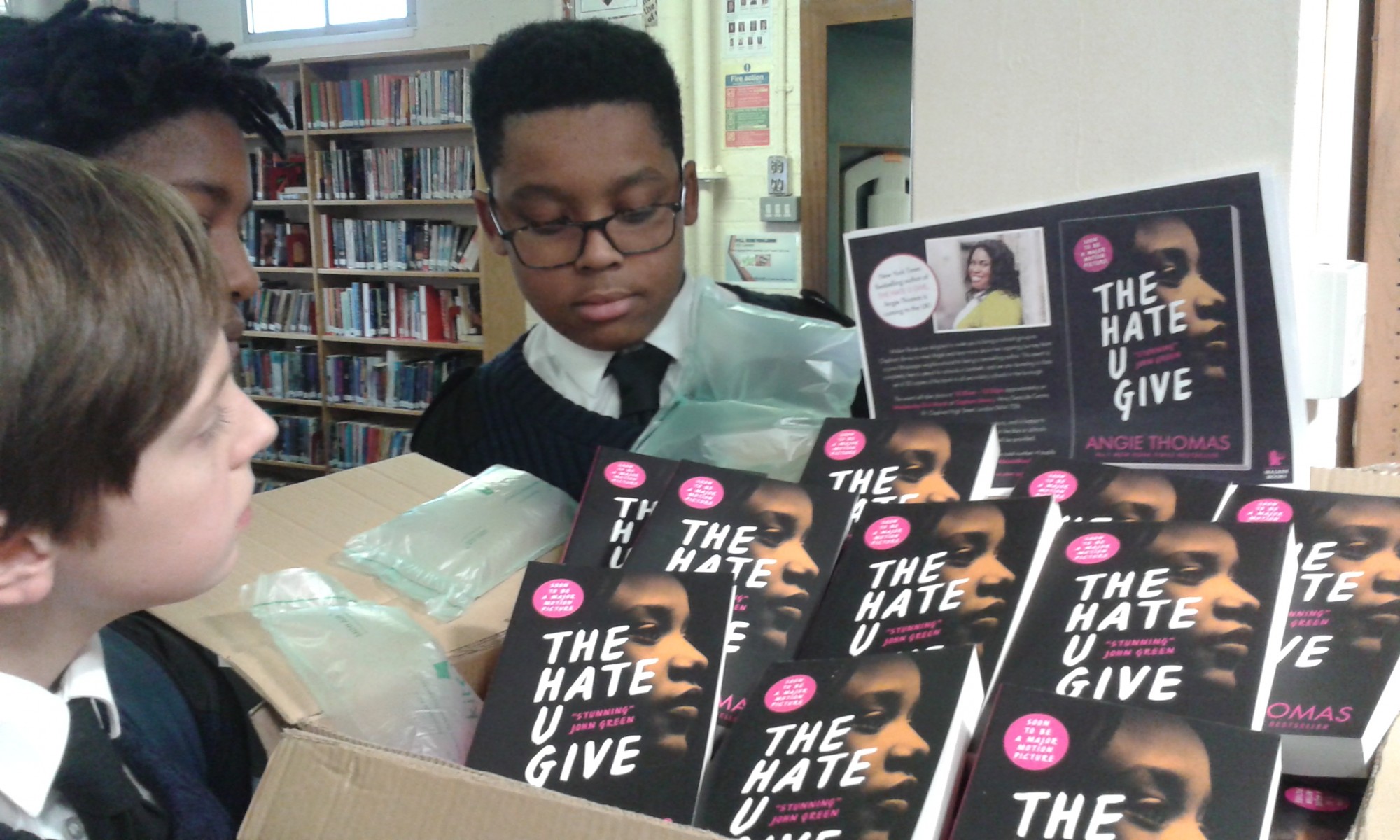 Another Donation!
A lovely book donation from Ms Jewitt's mum - great titles! So generous, thanks for thinking of the library!!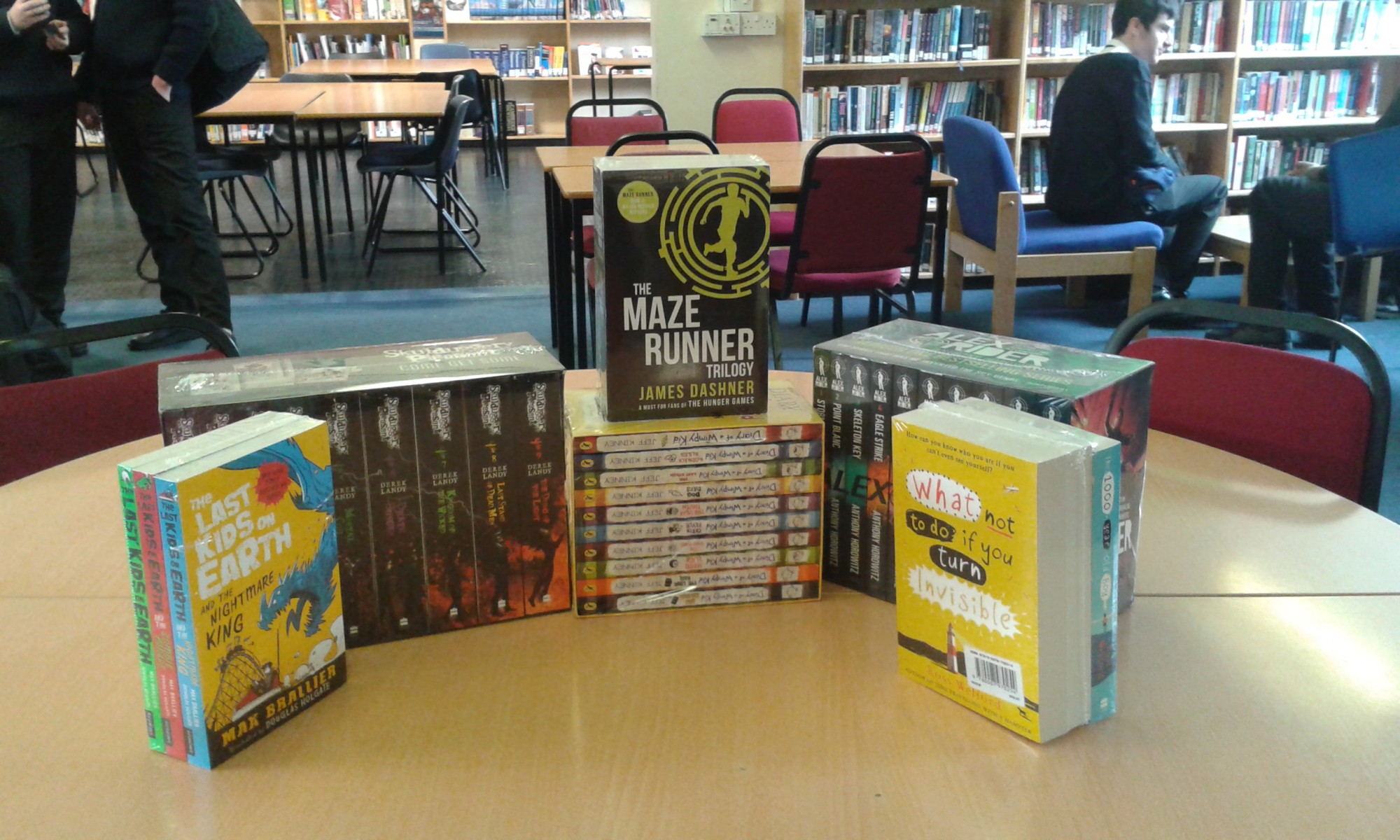 SplendiferousrollickingKingRoaldDahlreading for Christmas
Shorif was the winner of the Library's Roald Dahl Book Bundle competition - he won a box set of 15 books which will no doubt keep him reading over the festive season and well into 2018 - well done!