Lower School Uniform
Black trousers

Black shoes

Plain grey/black socks

White shirt

Black tie

Navy Woolen Jumper

Beret

Watch Flashes

School Bag with Logo
Upper School Uniform
Black trousers

Black shoes

Plain grey/black socks

White shirt

Black tie

Plain black Jumper

Nautical Military Blazer
Essential PE Kit
Polo Shirt - LNS

Shorts - LNS

Football Socks - LNS

Black brief style swimming trunks / towel
All boys are allowed to wear a plain black or navy coat.  No hoodies are allowed.
All other items that can be purchased are optional
IMPORTANT INFORMATION FOR PARENTS OF STUDENTS IN YEAR 9
As you are aware, when your son moves in to Year 10 he will be required to wear Upper School Uniform which is available from our uniform supplier School Uniform Direct.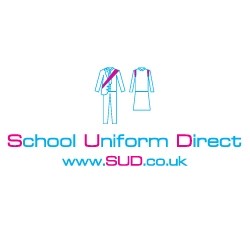 School Uniform Direct is proud to be the official uniform suppliers of London Nautical School.
There are many benefits both to the school and parents that School Uniform Direct provides including:
Online Buying & Local Stores In Tooting and Fulham
 You can purchase your school's uniform online and have it delivered to your home or workplace.
Any Child Fitted
We promise to fit any child, any shape or size, even if we have it specially made.
Price Promise
We work hard to ensure that we offer the greatest value for money. Should you find the same quality garment cheaper, we will refund the difference plus 5%!
Multi-Buy Discounts
If you purchase more than one of our garments in the same category you can enjoy up to 15% off those garments! You can even cross over different schools and sizes!
No Uniform Wasted Policy
If you purchase any of our garments and do not use them, come in later and exchange them for anything in store. It also means you can take advantage of our multi-buy discounts (when you buy 2 or more) and exchange them at a later date for a bigger size, if you haven't used it!
A one-stop shop
We have a superb range of trousers (biggest range in the south!) and shirts as well as shoes and sports accessories, making it convenient for parents and all covered by our superb price promise.
These are a few of the many unique features offered by School Uniform Direct that make us the biggest and best school wear supplier in the south of England.
LATEST INFORMATION FOR PARENTS
School Uniform Direct - Store Opening Hours 
Uniform Packs  LNS KS3 - Years 7, 8 and 9
Uniform Packs LNS KS4 - Years 10 & 11
Please click on the link below to view our website
https://www.schooluniformdirect.co.uk/schools/120/london-nautical-school
Fulham Store
https://www.schooluniformdirect.co.uk/StoreLocator/store/2
Tooting Store