London Nautical Bikeability Training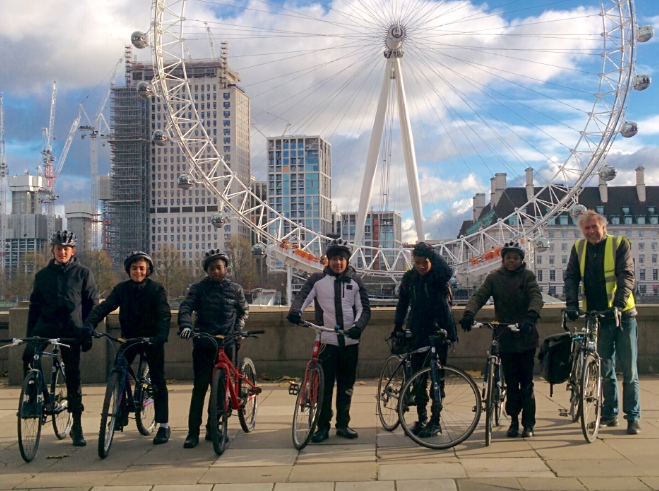 Year 9 riding across  Blackfrairs Bridge on the cycle superhighway to the London Eye then on to Vauxhall and back to School.
Tower Bridge Tour/Coding Workshop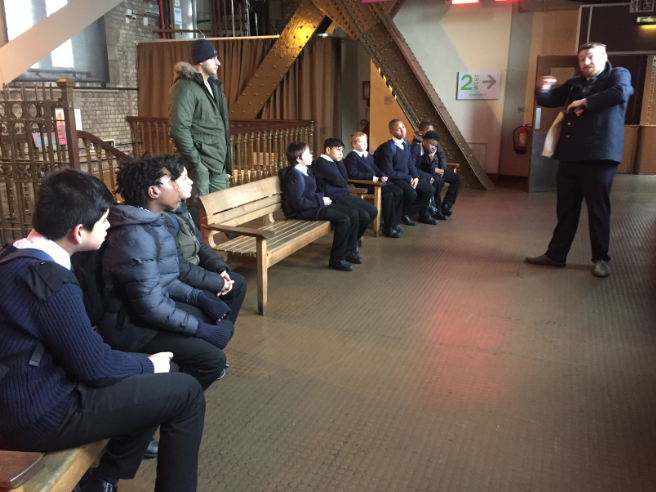 Year 7's who are interested in engineering and programming went on a guided tour of Tower Bridge and then took part in a coding workshop. The tour looked at the history of Tower Bridge, who built it and how. There was also a chance to go up on the bridge and look through the glass floor below. The coding workshop involved building a model of the bridge and then coding a small computer to raise and lower the bridge model.
City Giving Day at The London Nautical School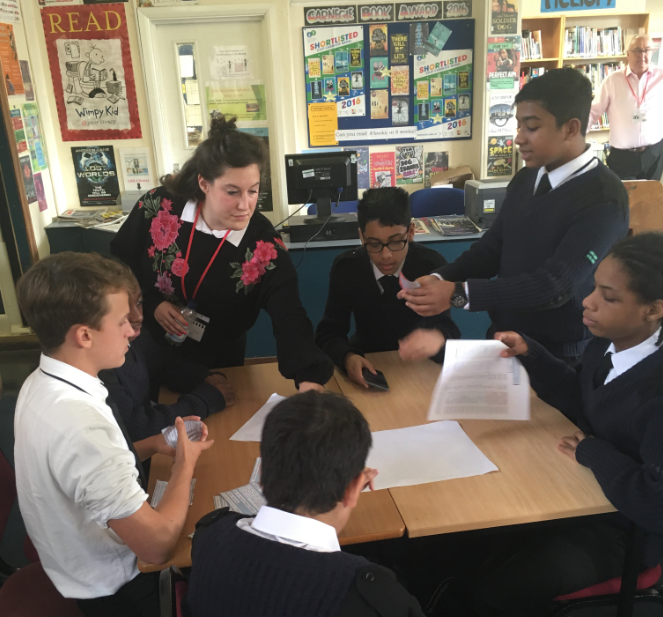 Our host for the day, The Bank of New York Mellon, delivered The Trading Game workshop to Year 9 who were fully engaged as they were responsible for buying and selling stocks, essentially trying to make as much money as possible. They were highly excited at the prospect of being traders for a few hours, showing their organisational, analytical and leadership skills, working effectively in a team environment. Well done Boys!
Barclays Bank Skills Workshop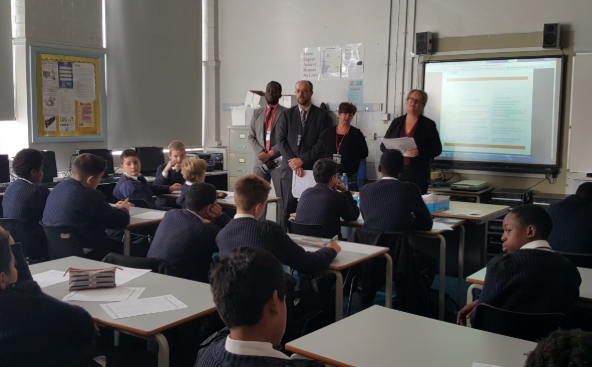 Barclays Skills delivered a workshop to our Year 8 cohort on Personal Impact. The interactive workshop looked at how our students can improve their communication and how to become more assertive in their behaviour which we believe adds to the development of lifelong learning skills.
Santander Futurewise Workshop
The Business and Economics department organised a Futurewise workshop to the Business Studies students. LNS's entrepreneurs of the future!
The workshop helped students to have confidence in the future through an engaging and interactive workshop that showcases the impact of innovation on society, and how everyone has a part to play in shaping our future.
The workshop focused on Business, Economics with STEM subjects of science, technology, engineering and mathematics.
The 'Futrueology' workshop caused great debate among the boys about the role of innovation in society and the importance of continually adapting and being innovative to meet the challenges of tomorrow.
PWC Interviewing Workshop held at their London offices.